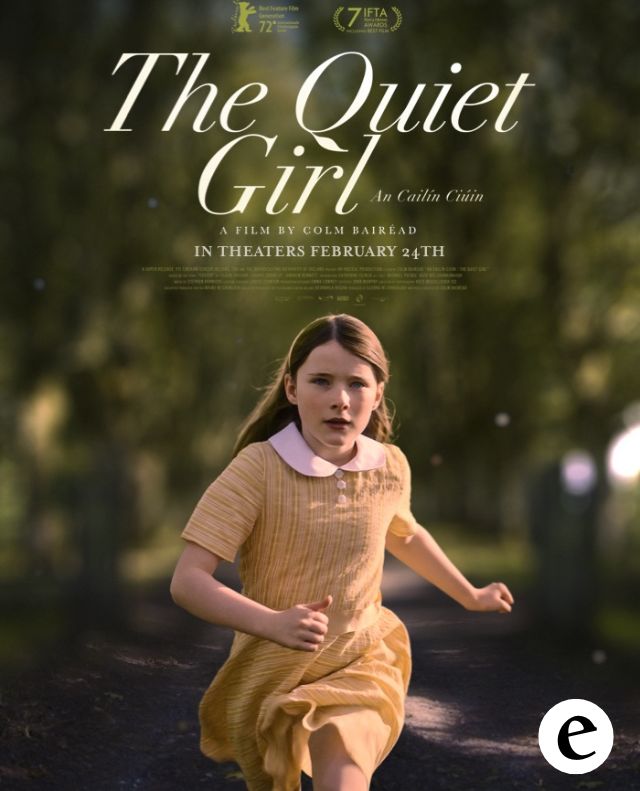 On Screen / Drama
MOVIE – The Quiet Girl
$9.74 + taxes and fees
---
Rural Ireland. 1981. Nine-year-old Cait is sent away from her overcrowded, dysfunctional family to live with foster parents for the summer. Quietly struggling at school and at home, she has learned to hide in plain sight from those around her. She blossoms in their care, but in this house where there are meant to be no secrets, she discovers one painful truth.
Starring: Catherine Clinch, Carrie Crowley, Andrew Bennett, Michael Patric, Kate Nic Chonaonaigh, Carolyn Bracken
Genre: Drama
Runtime: 1 hr. 36 mins.
Rating: PG
(Irish Gaelic with Subtitles)
Academy Award Nomination for Best International Feature Film
---