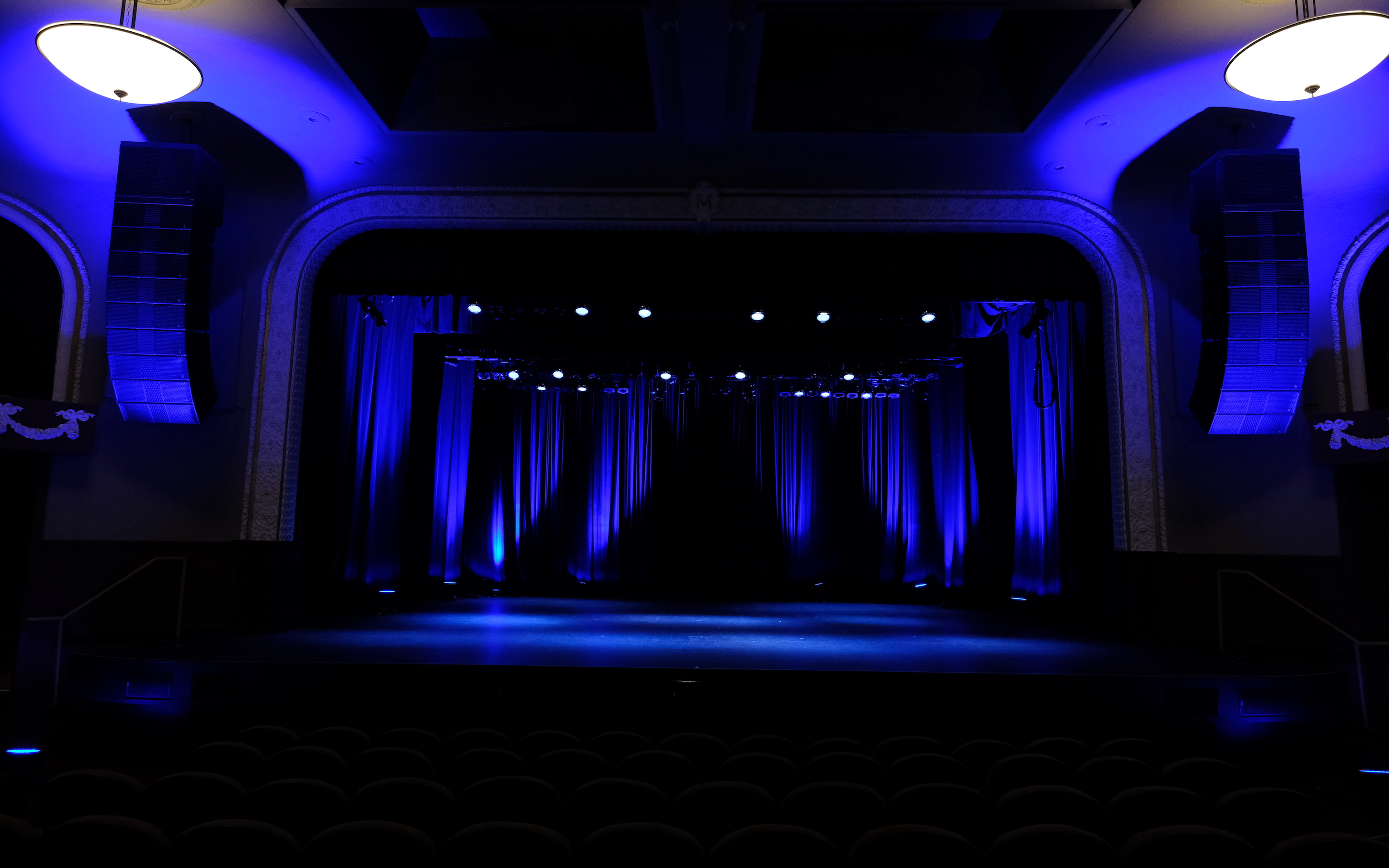 The History of the Empire
A Brief History
The building which houses the Empire Theatre originally opened its doors as The McCarthy Theatre in 1938 as a venue for both feature films and live performance. After 24 years of operation the McCarthy closed its doors in 1962 and would remain vacant until 1974 when it became Stephen Licence Ltd., a sports and hobby store.
While Stephen Licence owner Gerry Bongard did make some minor changes to the building he left most of the interior intact hoping that someday it would be returned to its original use.
The Dream Begins
In March of 2002, Royal Lepage ProAlliance broker/ owner Mark Rashotte purchased the McCarthy building with a dream of bringing to Belleville a state of the art theatre for live performance and cinema. Rashotte, also a professional musician and recording artist, spent many years touring Canada and the Northeast United States performing in various theatrical venues. Over the years he developed a unique insight as to what a performing arts centre should provide to both the audience and entertainer.
The Building of the Dream
In the fall of 2002, a highly skilled design and construction team began the task of transforming the McCarthy building into the new Empire Theatre and Centre For Performing Arts. With respect for building's past and an eye to the future, the 700 seat Empire Theatre opened its doors in September 2003. The dream became a reality.
An Icon Restored
15th Anniversary: A Whole New Level
In celebration of The Empire's 15th Anniversary in 2018 a spectacular new exterior and interior welcomed thousands of patrons to our new reality, the least of which is an incredible new sound system ,"The Monster" as we like to call it, which has taken The Empire experience to a whole new level! This was featured as the cover story for the internationally esteemed Professional Sound Magazine (June-2019)
https://theempiretheatre.com/uploads/2019/11/PS-Jun19-EmpireTheatre-1.pdf
THE EMPIRE THEATRE GALLERY
The Empire Theatre presents the finest in national and international recording artists, rock and roll Hall of Famers, Grammy and Juno award winners and both iconic & cutting edge comedy.
EMPIRE SQUARE LIVE GALLERY
Adjacent to The Empire Theatre … Empire Square … a parking lot by day and kick out the jams rock venue in the fair weather months.  Hosting the best in legendary and contemporary rock.
---