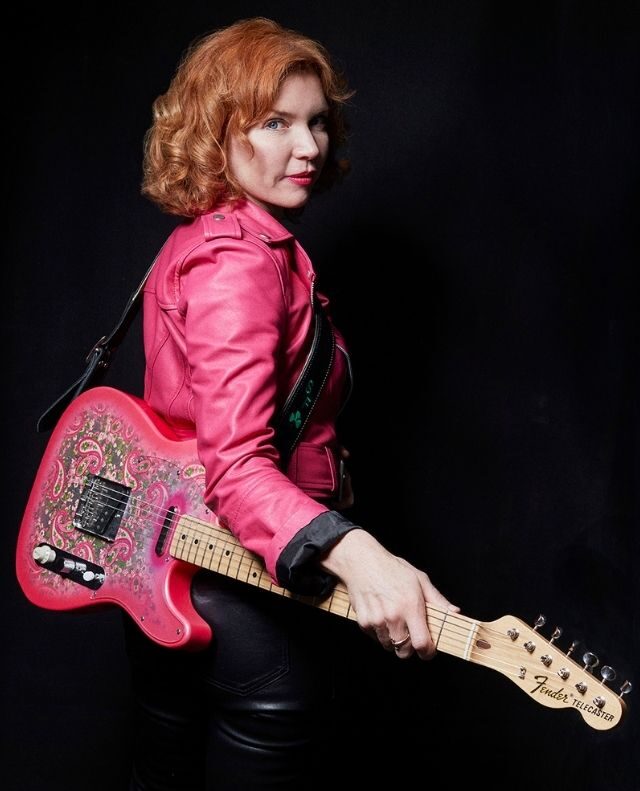 On Stage / Blues
Sue Foley
Serving up the Blues!
April 14 - 8:00 PM
$39.95 + taxes and fees
---
Sue Foley has been playing guitar since she was 13 years old. Like so many other musicians, it was the music of the early Rolling Stones that inducted her into the world of the blues. As she started working with other bands, she made her way to the Mark Hummel group and began touring Canada and northern America. When Austin blues nightclub and label owner, Clifford Antone saw her at the annual Blues Music Awards in Memphis, he knew he'd met an all-timer. Before long, Foley was living in Austin and, in 1992, recorded her debut album YOUNG GIRL BLUES. They say some things are meant to be, and surely it was this connection with Antone and Austin that set the stage for much of the blues woman's life.
At the heart of it all has always been the guitar, though. It's the sound of Sue Foley's soul that comes out of the six strings, and it's no accident that her new album PINKY'S BLUES, is named after her pink paisley Fender Telecaster electric guitar that has been such a major part of Foley's life for all these years.
Sue Foley's well-loved guitar is stepping up and stepping out, playing the music of the spheres and sharing a love for something so deep and so pure there are no words to truly describe it. Though Foley tries: "I've been on the road for over 30 years. You could call that paying my dues. I've made over a dozen albums of my own. I've raised a child. I've bought and sold homes. I've had great successes and great failures. And all of this just makes my life richer and more colourful. It's funny I keep coming back to the same 30 or 40 albums as my place of inspiration. I keep studying the same artists, over and over again. Freddie King, Muddy Waters, Memphis Minnie, T-Bone Walker, Howlin' Wolf, etc…etc.,… You never really get there. You're just always going. But it's a great trip and I never get tired of playing a slow blues. That's the ultimate." Today, in 2022, Sue Foley is surely one of the ultimate. With Pinky right by her side.
2022 JUNO AWARD NOMINEE – Blues Album of the Year