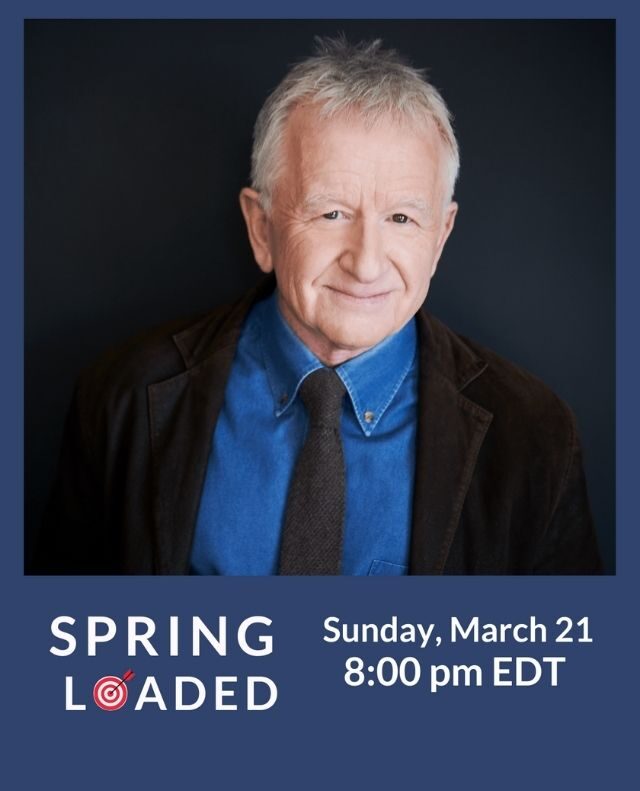 On Stage / Comedy
Ron James Virtual Tour – 'LIVE FROM MY LIVING ROOM' its 'SPRING LOADED!'
Virtual Live Stream Comedy Show
March 21 - 8:00 PM
Ron James Virtual Tour - 'LIVE FROM MY LIVING ROOM' its 'SPRING LOADED!'
Watch Stream
---
Hey everybody, our good friends Ron James is at it again, with another hilarious virtual comedy show from his living room!
---
A global pandemic may have scuttled live performance the wide world over but that can't stop Canada's #1 touring comedian ('a hilarious brand of funny all his own' Winnipeg Free Press) from doing what he does best…making sense of life's struggles in the language of laughs! That's why award-winning comedian RON JAMES ('cleverly, hysterically funny'/Toronto Star) will be launching 'SPRING LOADED', his third one-hour comedy special, in the 'Live from My Living Room' series.
Date: Sunday, March 21, 2021
Time: 8:00pm EDT (please login to Zoom by 7:40 PM)
Where: Watch together on Zoom. No masks required!
Price $30.00 (Includes taxes and ticket processing fees) at
---
'SPRING LOADED' assumes people aren't sure if these days are the beginning of the end or the end of the beginning… and Ron couldn't agree more…
"Between our next-door neighbour's acquittal of a mob inciting mutant POTUS and the mutant variants running amok here, any minute I expect to look out the window and see one of the Horses of the Apocalypse taking a dump on the front lawn! That being said, don't start packing for The Rapture yet good people, because there's light at the end of the tunnel. (Sure, it could be an oncoming train with another plague in the caboose but forget I said that.) Given the relentless pummeling COVID 19 has delivered to our battered psyches, I figure the best way to keep our sanity intact in the face of this madness… is by laughing at it! (That being said, vaccines would help too but being at the mercy of Trudeau's inept roll out, I'm willing to wager there's many a day the silver spooned dauphin wishes he'd of stayed a drama teaching snow boarder in Whistler. Don't get too excited Conservatives, given that smug faced Erin 'Evil Gerber Baby' O'Toole running your party of tough love libertarians, the only plan in his playbook is to not be as unlikable as your previous smug- faced leader. Way to pick'em!)
'SPRING LOADED!'…because there's never been a Spring quite like it!
On New Year's Eve, 3500 paying customers watched Ron stream his second hour length special 'HINDSIGHT IS 2020: Live from My Living Room', which experienced an exponential growth of 872% from his premiere performance in June '20! His critically acclaimed record breaking nine one-hour comedy specials ('a virtuoso comedic performance'/Globe and Mail) became a New Year's Eve viewing tradition for Canadians that consistently cracked 1.3 million viewers.