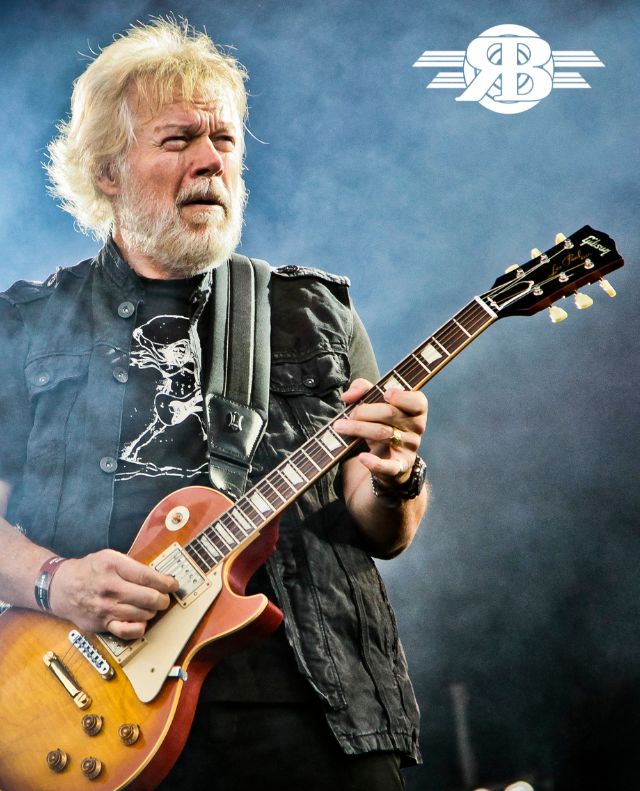 On Stage / Rock
Randy Bachman
August 9 - 7:30 PM
$72.00 + taxes and fees
---
Passion, determination, dedication, focus, challenge. These qualities have remained consistent throughout Randy Bachman's lengthy and remarkable career. He is a legendary figure in the music world through his talents as a guitarist, songwriter, performer, record producer and mentor. As founder of two formidable rock bands, The Guess Who and Bachman-Turner Overdrive, Randy has accrued over 120 platinum, gold and silver album/singles awards from around the world. His songwriting has garnered the coveted #1 spot on radio play lists in over 20 countries and his total record sales exceed 40 million albums and singles.
Randy's distinctive brand of guitar-driven, no-holds-barred hard rock is instantly recognized worldwide.
Randy's music is a veritable soundtrack of the last forty years of popular music. "These Eyes", "Laughing", "Undun", "No Time", "American Woman" and "No Sugar Tonight" with The Guess Who all resonate with the Bachman touch. Between 1969 and 1970, The Guess Who sold more records than the entire Canadian music industry combined with the Bachman-Cummings songwriting team becoming the most celebrated partnership in Canadian music to that point. The Guess Who brought Randy's music to North America.
He followed that with "Let it Ride", "Roll on Down The Highway", "Takin' Care of Business", "Looking Out For #1", "Hey You" and "You Ain't Seen Nothin' Yet" with Bachman-Turner Overdrive, taking his name and hit-making abilities worldwide. In 1974, BTO was the biggest-selling recording act in popular music.
Randy's career has been built on his indomitable drive and dedication to music. Never content to rest on his stellar laurels, Randy has consistently reinvented himself. He has released albums, in a variety of genres and styles throughout his career, from hard rock to blues, country, and jazz.
In recent years, Randy has enjoyed tremendous success both live and on CD and DVD with his Every Song Tells A Story multi-media production, sharing the stories behind his best-known songs and turned the veteran musician into rock music's favorite storyteller.
Backed by an elite group of musicians and singers – Marc LaFrance (drums), Mick Della Vee (bass), and Brent Knudsen (guitar), all talented in their own right – gives Randy's live shows a tight, powerful and exciting sound that never fails to bring audiences to their feet. Recently Randy invited his son Tal Bachman (whose massive hit "She's So High" is included in Randy's live set) to join the band. The result makes for a powerhouse group that kills live.
With no plans to retire, the man who once wrote "Rock Is My Life" and whose business cards read "Write Songs, Will Travel" continues to focus on creating new music. He is back in the studio working on new material, curating an exhibit of guitars from his vast personal collection for a 2020 National Music Centre feature presentation, and involved with several theatrical and film productions.
Though his music industry awards include dozens of coveted acknowledgments and celebrated achievements, when asked which award is most prized, Randy responds, "The one I haven't got yet."
*Please Note:  *ALL SALES ARE FINAL – Refunds and Exchanges are not permitted.