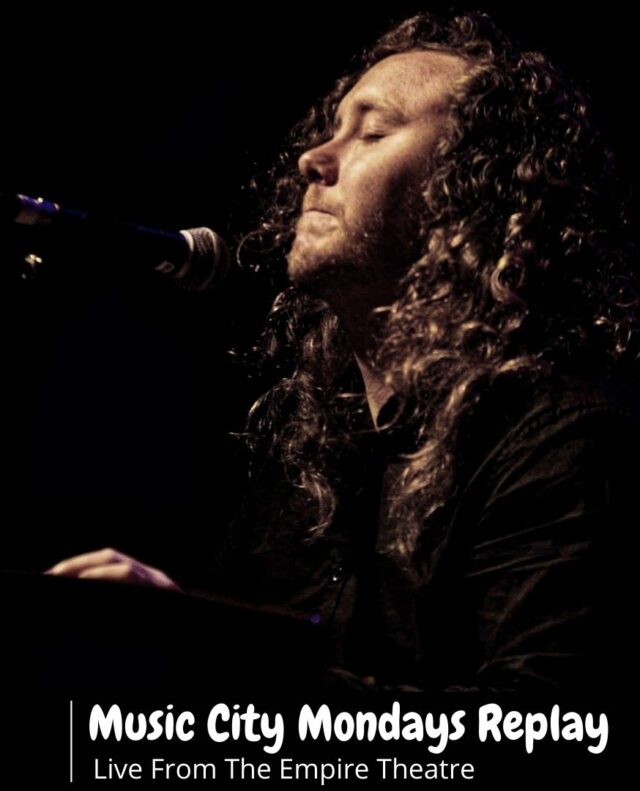 On Stage / Live Stream
Music City Monday REPLAY – Tony Silvestri
Streaming until June 13th
June 13 - 7:30 PM
MUSIC CITY MONDAYS REPLAY featuring TONY SILVESTRI
Watch Stream
---
Music City Mondays REPLAY!
Weaving in and out of styles encompassing everything from Ray Charles to Radiohead, Silvestri has melded together a bold blend of genres creating a sound and feel all his own.
As a singer songwriter Tony has performed his music all over Ontario, opening and sharing the stage with some of the biggest names in the music industry including Jeff Healey, The Glorious Sons, Big Sugar, Widemouth Mason, The Arkells, Gowan, Johnny Winter, Pat Benatar, Kim Mitchell, April Wine, Theory Of A Deadman, Honeymoon Suite, Hollerado, Bedouin Soundclash, and recorded an EP at the Bathouse in Kingston, produced by Rob Baker of the Tragically Hip.
Combining an instrumental prowess seldom seen with powerhouse dynamic vocals, Silvestri commands the stage, providing a thrilling and captivating live performance. Wielding a natural power and control seemingly with him since birth, Tony Silvestri is intensely musical, and something of a super virtuoso. He is not to be missed.
---
Although this concert is free to watch, all donations are greatly appreciated.
Supporting Musicians, Crews, Venue
If You Are Able Hit The TIP JAR:
US/Canada/International
https://www.paypal.com/donate?hosted_button_id=LN5TTW8Q27UNJ
Canada – ETransfer
[email protected]
or scan the QR code at the end of the performance for direct access to the Donate Page.