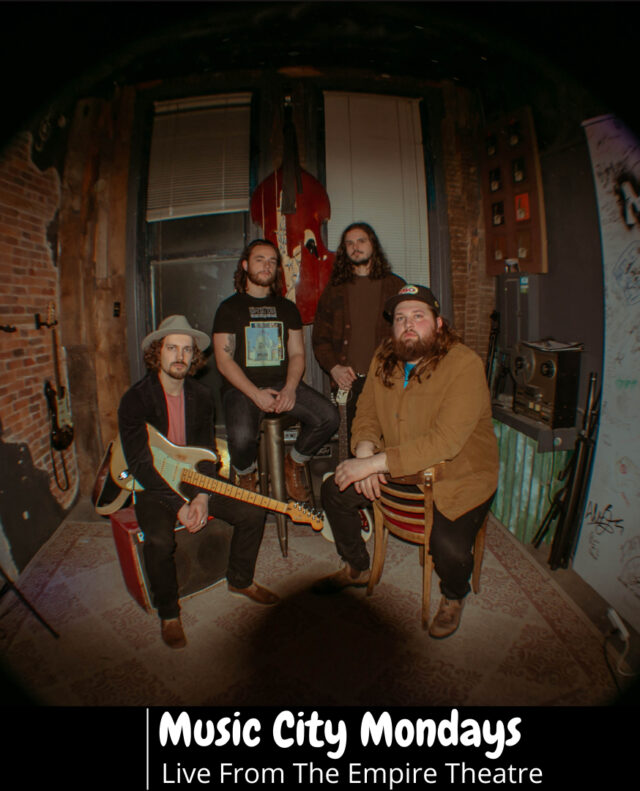 On Stage / Live Stream
Music City Monday – Oakridge Ave.
Live Stream Concert Replay until March 28th
March 28 - 7:30 PM
MUSIC CITY MONDAY featuring OAKRIDGE AVE
Watch Stream
---
ON LINE
While this show is free to watch – we are trying to support the musicians, crews and venue that have been hit so hard during the last few months – So there is a tip jar below with a few ways for you to help out if you are able.
All donations greatly appreciated.
Supporting Musicians, Crews, Venue
If You Are Able, Hit The TIP JAR:
Canada/US/International
Canada – E-Transfer
[email protected]
By Phone:
11am-1pm Mon-Fri
1-613-969-0099 ext. 1
---
From subtle synth-like guitar harmonies as heard on their single "Sunny Ways", through to fuzzed out heavy guitar power on "Cherie" the quartet featuring Sean Patterson (vocals, lead guitar), Alex Amey (bass),Harrison Stewart-Juby (drums, percussion) and Thomas 'Taco' Draper may be best described as the "Sonic Love-Child" of John Mayer and Red Hot Chili Peppers, conceived at a party thrown by Kings of Leon.
Touring extensively throughout Ontario and Canada's East Coast, Oakridge Ave. have shared the stage with artists such as The Beaches, Yukon Blonde, Lowest of the Low, Justin Rutledge, Fast Romantics and Chris Koster (The Glorious Sons). Following the release of their August 2019 3-song EP 'Volume and Tone', this prolific rock band pumped out their debut full-length record 'Endless Nights' in April 2020 and have been playing socially distanced performances throughout the pandemic. Fans can expect to hear brand new music throughout 2021 as they are currently completing the writing of their second full length album.