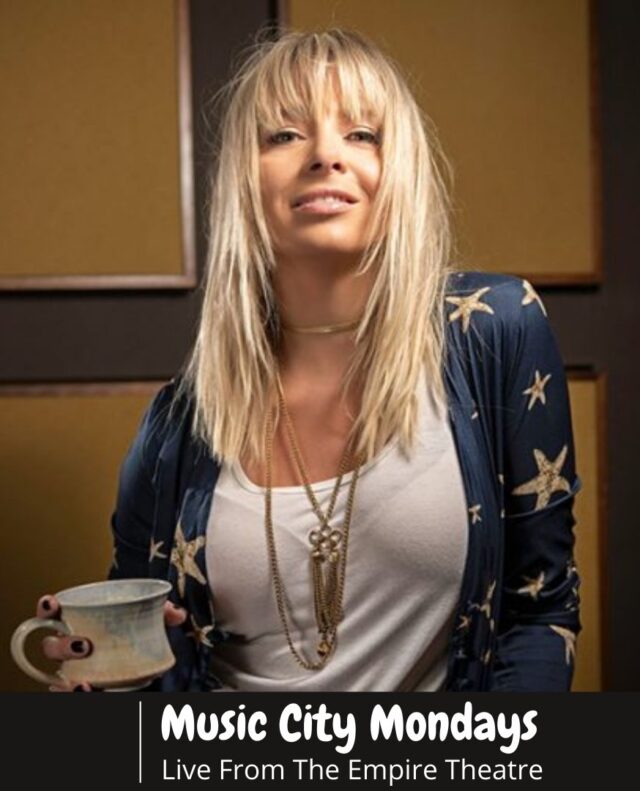 On Stage / Live Stream
Music City Monday – Miss Emily
Music City Mondays. Every Monday @ 7:30 p.m.
October 26 - 7:30 PM
Watch the replay until Monday, October 26th
Watch Stream
---
MUSIC CITY MONDAYS. Every Monday at 7:30 p.m.
Each week will feature a different local artist/band showcasing original compositions…and you can link in and enjoy the performance from the comfort of your own home!
First in the series features MISS EMILY
In February of 2020 at the Maple Blues Awards in Toronto, Miss Emily walked away with Female Vocalist of the Year, New Artist of the Year and the Sapphire Canadian Blues Music Video Award. This national recognition harkened back to her early days of county fair singing competitions. In 1993 a then 12 year-old Emily Fennell was winning accolades not by emulating Whitney Houston or Celine Dion like her peers but by channeling Ray Charles and Aretha Franklin; belting out song choices that belied her age. Those traditional influences would be the foundation of a career characterized by fearless honesty and a constant connection to the roots of popular music. Along the way, she acquired an unparalleled work ethic by playing night after night in bars along Ontario's 401 corridor while refining her songwriting and gaining a loyal following. This approach paid off as she grew her audience and advanced to theatre and festival appearances with performances at Montreal Jazz Fest, Harvest Jazz and Blues, Ottawa Bluesfest, and Beaches Jazz Festival in Toronto. Miss Emily has captivated fans across Canada, the US and the UK with her unique combination of impassioned performances and incomparable vocals that soar to emotional heights and span the genres from soul and classic Motown, to jazz, gospel and 12-bar blues. Today, in her adopted hometown of Kingston, she holds the record for sellouts at the Isabel Bader Theatre for Performing Arts and has gained the respect of Canadian music industry veterans like The Tragically Hip and the Downchild Blues Band as well as the recent national recognition by the Maple Blues Awards.
Despite two decades of electrifying audiences across three continents, Miss Emily is just beginning to flourish. With two new albums slated for release in 2020 and in 2021, we're excited to see what the future holds.
---
While this show is free to watch – we are trying to support the musicians, crews and venue that have been hit so hard during the last 8 months – So there is a tip jar below with a few ways for you to help out if you are able.
All donations greatly appreciated.
Supporting Musicians, Crews, Venue
If You Are Able, Hit The TIP JAR:
Canada/US/International
paypal.me/LiveFromTheEmpire
Canada – E-Transfer
[email protected]
By Phone:
11am-1pm Mon-Fri
1-613-969-0099 ext. 1