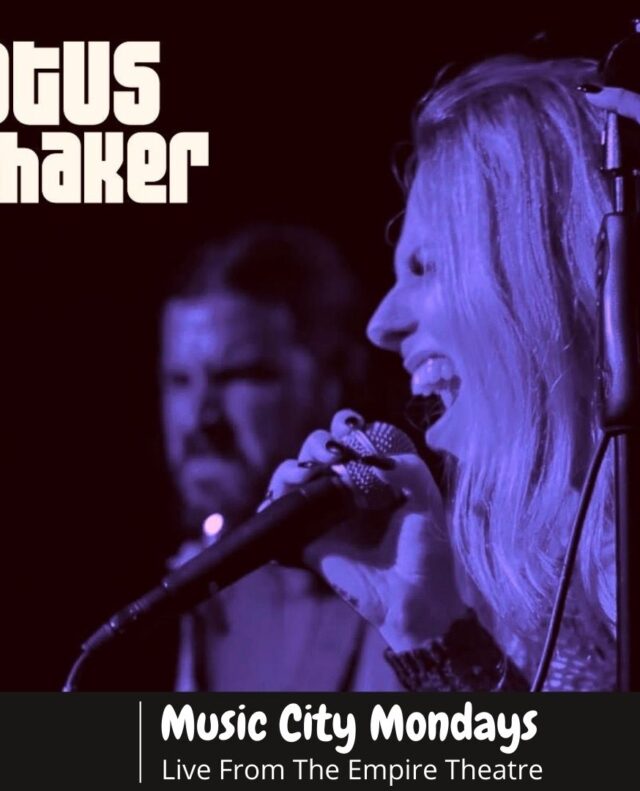 On Stage / Live Stream
Music City Monday – Lotus Shaker
Live Stream Concert REPLAY until December 6th
December 6 - 7:30 PM
MUSIC CITY MONDAY featuring Lotus Shaker
Watch Stream
---
You may also view on:
YouTube: 
or
Facebook Live: 
---
While this show is free to watch – we are trying to support the musicians, crews and venue that have been hit so hard during the last 8 months – So there is a tip jar below with a few ways for you to help out if you are able.
All donations greatly appreciated.
Supporting Musicians, Crews, Venue
If You Are Able, Hit The TIP JAR:
Canada/US/International
Canada – E-Transfer
EmpireTips@TheEmpireTheatre.com
By Phone:
During show or 11am-1pm Mon-Fri
1-613-969-0099 ext. 1
---
With their recent 6 song powerhouse debut "Face Yourself ", Lotus Shaker hit the Kingston rock scene full force since 2019, playing all the major venues and festivals. Featuring sonically celestial vocal lines, Brittany Langford leaves the audience breathless. With guitar phenom, Dan Chisholm lays down scorching lead guitar rooted in heavy blues. Latest sensation, Tony Silvestri is a straight up piano virtuoso that bends minds with his musical boldness. The band is a collective of hive-mind musicians in an adventurous new rock sound reaching new levels.