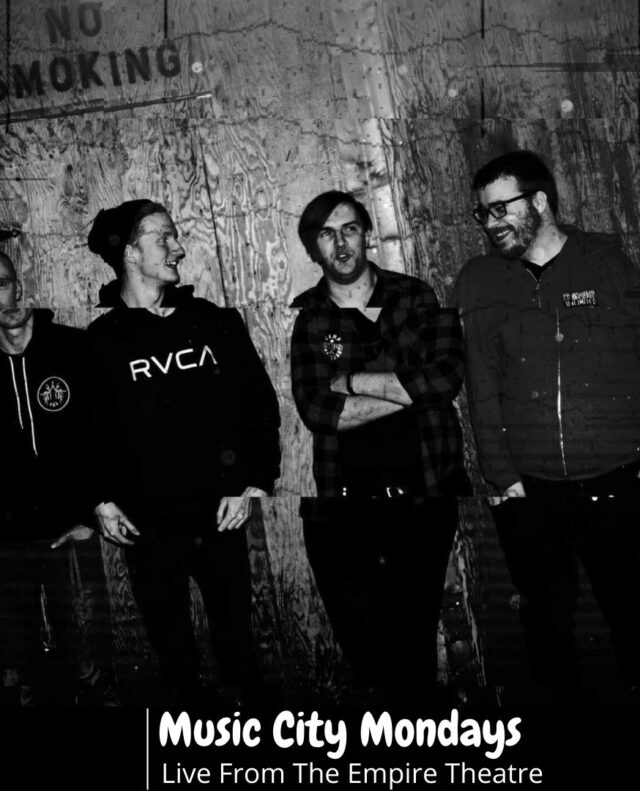 On Stage / Live Stream
Music City Monday – Last Chance Marie
REPLAY Streaming until April 25th
April 25 - 7:30 PM
MUSIC CITY MONDAY - LAST CHANCE MARIE
Watch Stream
---
After playing punk rock music in the Quinte area for over 10 years, Last Chance Marie busts out of the gate with their debut brand new full length album "This Is Just Sound."
You'll get lost in their catchy hooks, and fired up from their ripping guitars. From headlining their own shows, opening for legends Sum 41 and Hawthorne Heights, and playing Cornerstone Festival in Bushnell Illinois, this is a band that can't (and won't) be stopped. "This Is Just Sound" is available everywhere now.
---
ON LINE
While this show is free to watch – we are trying to support the musicians, crews and venue that have been hit so hard during the last few months – So there is a tip jar below with a few ways for you to help out if you are able.
All donations greatly appreciated.
Supporting Musicians, Crews, Venue
If You Are Able, Hit The TIP JAR:
Canada/US/International
Canada – E-Transfer
By Phone:
During show or 11am-1pm Mon-Fri
1-613-969-0099 ext. 1
or scan the QR code at the end of the performance for direct access to the Donate Page.