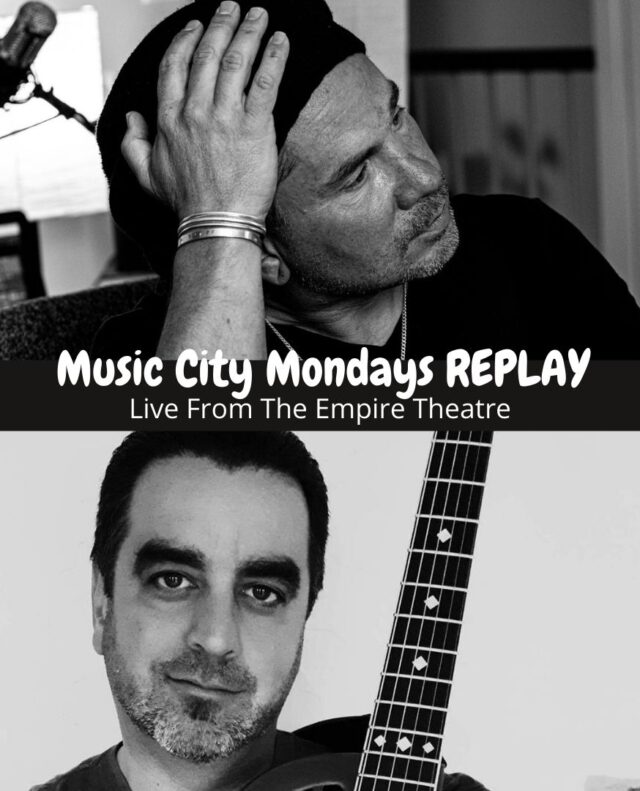 On Stage / Live Stream
Music City Monday – Kris Tischbein Matt Smith REPLAY
Live Stream REPLAY until May 30th
May 30 - 7:30 PM
MUSIC CITY MONDAYS REPLAY featuring KRIS TISCHBEIN & MATT SMITH
Watch Stream
---
Music City Mondays REPLAY featuring a double bill with Kris Tischbein and Matt Smith.
KRIS TISCHBEIN
An ever evolving musician and composer, bassist Kris Tischbein has written and performed music for the past 30 years. He has worked with Michael Manring, Jake Clemons (of Bruce Springsteen fame), Jerry Mercer (April Wine), The Zone, Carl Dixon (The Guess Who, Coney Hatch), and many others.
Kris's talents have led to an endorsement from the acclaimed Raapt Custom Instruments! He has just released his debut solo instrumental CD: "The Weave", which is receiving rave reviews on all music streaming platforms, press & media.
Forget any notion you have ever had about the bass guitar…and enter the imagination of Kris Tischbein.
MATT SMITH
Roots, Blues, World and Beyond. Matt Smith's fingerstyle and flatpicking on guitar, banjo and mandolin have earned him countless fans throughout the Belleville/Quinte region.
He has shared with Canadian icons Ken Whiteley and Fred Eaglesmith. Matt has opened for legends Tower Of Power, The Blind Boys of Alabama and Eric Burdon (of the Animals).
Whether as a solo performer or a band member, Matt's sound is buried deep in the blues.
---
Although this concert is free to watch, all donations are greatly appreciated.
Supporting Musicians, Crews, Venue
If You Are Able Hit The TIP JAR:
US/Canada/International
https://www.paypal.com/donate?hosted_button_id=LN5TTW8Q27UNJ
Canada – ETransfer
[email protected]
or scan the QR code at the end of the performance for direct access to the Donate Page.