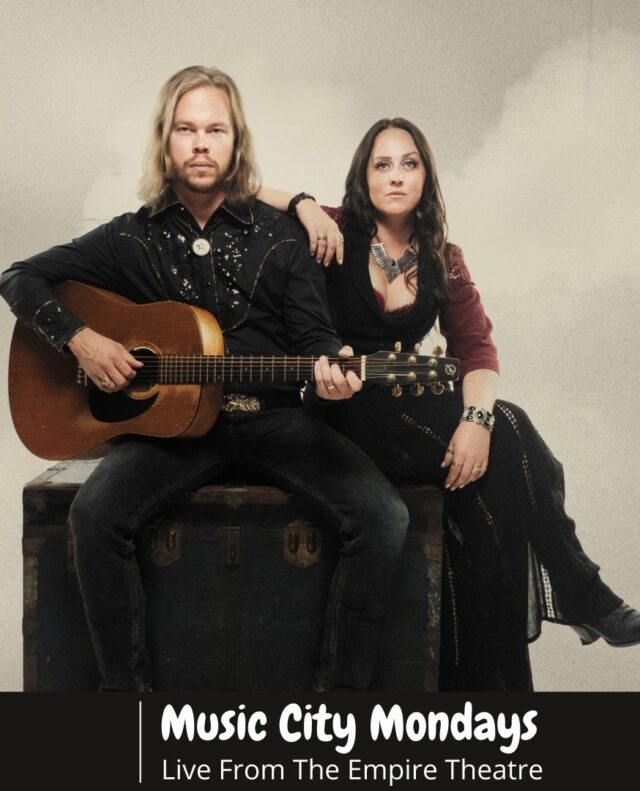 On Stage / Live Stream
Music City Monday – Instant Rivalry
Music City Mondays. Every Monday @ 7:30 p.m.
November 9 - 7:00 PM
Live Streaming until November 9th
Watch Stream
---
ON LINE REPLAY
Supporting Musicians, Crews, Venue.  Donations greatly appreciated.
If You Are Able, Hit The TIP JAR:
Canada/US/International
paypal.me/LiveFromTheEmpire
Canada – E-Transfer
[email protected]
By Phone:
11am-1pm Mon-Fri
1-613-969-0099 ext. 1
---
MUSIC CITY MONDAYS. Every Monday at 7:30 p.m.
Each week will feature a different local artist/band showcasing original compositions…and you can link in and enjoy the performance from the comfort of your own home!
Featuring:  Instant Rivalry, live streaming until November 9th
---
Instant Rivalry is Meg and Caleb Hutton. A brother-sister duo from Prince Edward County, Ontario, founded on the roots of country, rock and roll and family ties.
Meg and Caleb began performing and writing music together twelve years ago while they were in high school. They take pride in writing and producing their own music and have been referred to as two of the hardest working musicians you will ever meet. Their fiery, confident stage presence, sound, and song writing skills have given them a unique edge that makes them stand out from the rest.
They won 'The Next Country Music Star Competition', and the 'Ontario Back Roads Country Music Talent Search' and have been selected by the Country Music Association of Ontario as the 'New Faces Going Places.'
Instant Rivalry has opened for bands such as Jefferson Airplane, Tanya Tucker, Clint Black, Lindi Ortega, Corb Lund and The Nitty Gritty Dirt Band and have played festivals from Ontario to Nashville.
Instant Rivalry released their debut country album 'Whiskey and Lead' in December 2019. The fifteen song album has been called "refreshing" and "dynamic". Whiskey and Lead is available on one hundred and fifty online platforms.