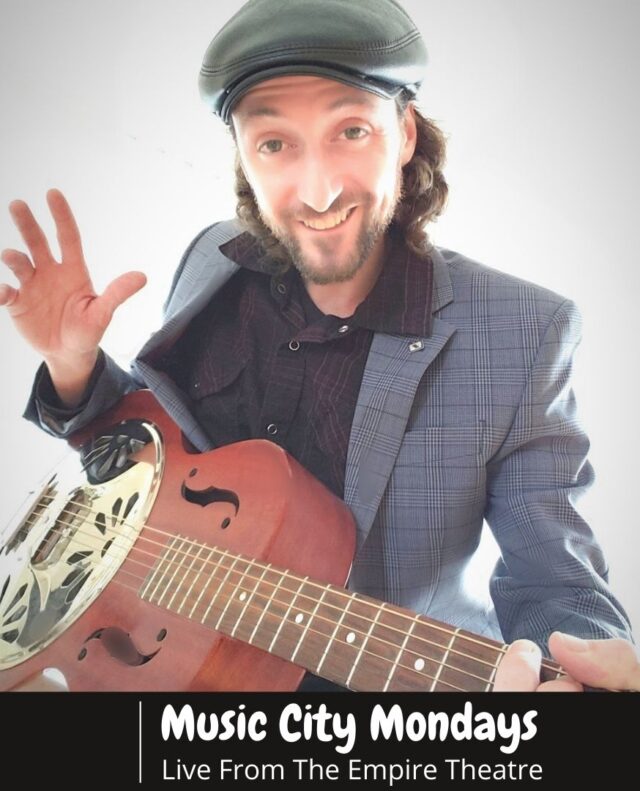 On Stage / Live Stream
Music City Monday – Bon Evans
Watch ON LINE REPLAY until December 27th
December 27 - 7:30 PM
MUSIC CITY MONDAY featuring Bon Evans
Watch Stream
---
Bon Evans is joined by a fantastic group of musicians showcasing songs that speak to the heart and connect on a real level. The catchy, melodic, and upbeat songs will keep your toes tapping for days and you'll find yourself humming along in the shower.
Bon is joined by:
Laura Richards – sax
Dave Bull – electric lead guitar/backup vocals
Scott Evans – drums/backup vocals
David Cheseborough- Bass
For more music visit www.bonevans.com
"If you dig Jack Johnson and Jason Mraz…you are going to love Bon Evans!
---
ON LINE
While this show is free to watch – we are trying to support the musicians, crews and venue that have been hit so hard during the last 9 months – So there is a tip jar below with a few ways for you to help out if you are able.
All donations greatly appreciated.
Supporting Musicians, Crews, Venue
If You Are Able, Hit The TIP JAR:
Canada/US/International
Canada – E-Transfer
[email protected]
By Phone:
During show or 11am-1pm Mon-Fri
1-613-969-0099 ext. 1