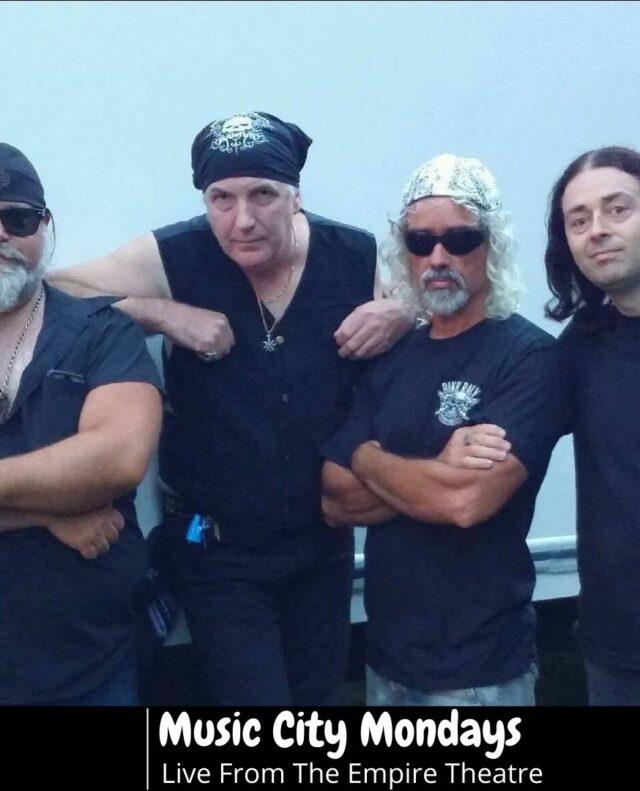 On Stage / Live Stream
Music City Monday – BigMotorGasoline
Held Over now Streaming until May 9th
May 9 - 7:30 PM
MUSIC CITY MONDAY REPLAY featuring BIGMOTORGASOLINE
Watch Stream
---
Check out this cool article on BigMotorGasoline ….
https://online.fliphtml5.com/xsgkw/chua/?fbclid=IwAR0_or2C7mrFipCgZR4GLzzf_2N15f6A41Oy9imhHb-MJ96_jzH1NbZLP4g#p=1
---
ON LINE: 
While this show is free to watch – we are trying to support the musicians, crews and venue that have been hit so hard during the last few months – So there is a tip jar below with a few ways for you to help out if you are able.
All donations greatly appreciated.
Supporting Musicians, Crews, Venue
If You Are Able, Hit The TIP JAR:
Canada/US/International
Canada – E-Transfer
By Phone:
During show or 11am-1pm Mon-Fri
1-613-969-0099 ext. 1
or scan the QR code at the end of the performance for direct access to the Donate Page.
---
BigMotorGasoline is a working man's rock and roll band with music about topics that they know best – motorcycles, fast cars, life and drinking. Their songs are best described as cutting edge rock that is loaded with guitar riffs, a bluesy swagger, and a southern rock flavour.
The band is currently promoting their latest single release "Whiskey Down" from the CD "The Way Things Used To Be", with the video breaking 50K in views in 2 months of release on YouTube.
BigMotorGasoline currently enjoys airplay on over 150 radio stations and podcasts from around the world including Canada, USA, United Kingdom, Germany, Spain, South Africa, Mexico and Australia.
Reviews from radio have included Code Zero Radio (Iowa/USA) describing the band as "honest rock desperately needed on radio", From The Depths Entertainment (North Carolina/USA) describes the music as "absolute gold for driving" and Q108 Kingston (Ontario/Canada) adds "an almost southern rock flavour, the energy and licks take me back to the 80's and 90's music…."
BigMotorGasoline has been featured in the United Kingdom magazine Rock & Metal Magazine along with notable rockers – Michael Schenker, Deep Purple, Night Ranger, Steve Hackett and Monster Truck.
BigMotorGasoline has shared stages with Sebastian Bach (Skid Row) and Bonds Of Mara.
The band features John Freitas (Marmora) – lead vocals, rhythm guitar, Roger Dafoe (Tweed) – lead guitar, Dave Brown (Peterborough) – bass guitar, backing vocals and Sterling Dale (Peterborough) – drums and percussion with Andy Thompson – CD producer/keyboardist joining the group for the Empire show.