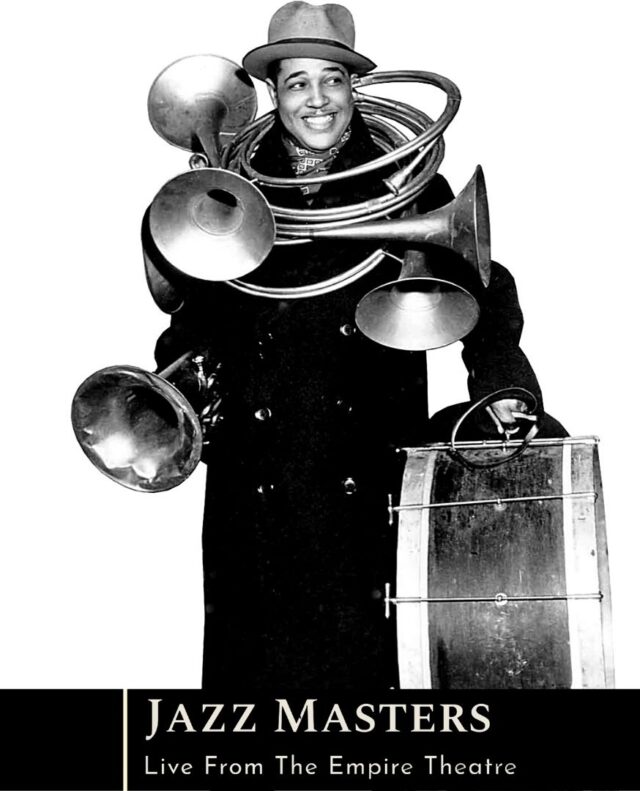 On Stage / Jazz
Jazzmasters – Ellington's "Nutcracker"
This show is being recorded live for streaming at a later date
November 12 - 3:00 PM
Jazzmasters - Ellington's "Nutcracker"
---
"Jazzmasters" is a series coming to you from "Live From The Empire Theatre". This series is brought to you by The Prince Edward County Jazz Festival. These shows feature some of the top Jazz Musicians in the country.
Ellington's "Nutcracker"
No-one brings Jazz to the Holiday Season like "Sir Duke".
Featuring: Brian Barlow Big Band – 16 musicians
This show is being recorded live for streaming at a later date
---
THIS SHOW HAS A LIMIT OF 50 TICKETS
TICKETS ARE AVAILABLE ON LINE IN PAIRS ONLY
IF YOU WISH TO PURCHASE A SINGLE TICKET OR LARGER GROUP OF TICKETS PLEASE CALL THE BOX OFFICE AT 613-969-0099 Ext. 1 BETWEEN 11AM-1PM MON – FRI.
PLEASE NOTE: FACE MASKS ARE REQUIRED TO ATTEND THE SHOW. SEATING IS ARRANGED TO ACCOMMODATE FOR SOCIAL DISTANCING. DO NOT ATTEND IF YOU ARE FEELING UNWELL OR HAVE BEEN IN CONTACT WITH SOMEONE WHO HAS TESTED POSITIVE FOR COVID-19.