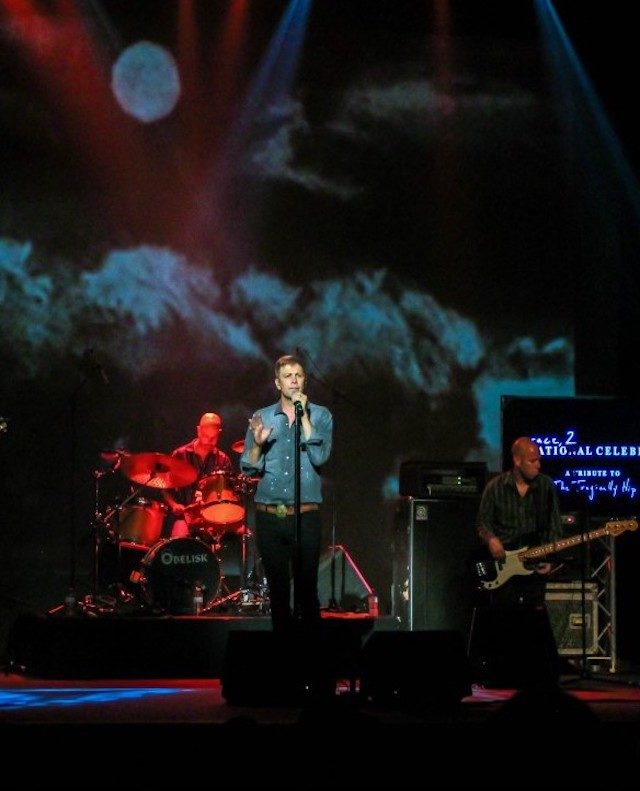 On Stage / Rock
Grace,2 Celebrating The Tragically Hip
The Final Concert "A National Celebration"
November 13 - 7:30 PM
$38.50 + taxes and fees
---
Grace, 2 – Performing The Tragically Hip's final Concert, "A National Celebration"
On August 20, 2016 11.7 million people across Canada watched The Tragically Hip's Final Concert at the K-Rock Centre in the band's hometown of Kingston. CBC's broadcast was second most watched moment in Canadian broadcast history. Can anyone guess what's number one?
Grace, 2 will be doing a special performance of the Tragically Hip's final concert, "A National Celebration." The two and a half hour concert will be a Tragically Hip immersive experience featuring all 30 songs in order. Come celebrate, sing along and relive the music of this great Canadian band that provided the sound to so many of our lives.
---
In partnership with Rock 107 and in support of The Children's Foundation of Belleville.
Enter the raffle for a chance to win a guitar, a jersey or tickets to the concert.
Purchase raffle tickets here:  https://trellis.org/grace2
All proceeds support the core programs at The Children's Foundation.
---
Facemasks and proof of vaccination passport are required.
---