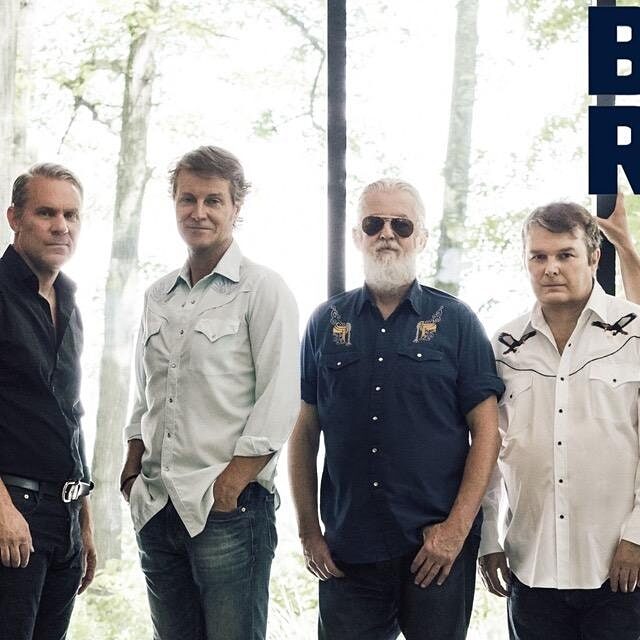 On Stage / Rock
Empire Welcome Home Weekend BLUE RODEO
with special guests The Trews Acoustic Trio
September 17 - 7:00 PM
Reserved Seats ALMOST SOLD OUT! | Live outdoors at Empire Square
---
BLUE RODEO
All one has to do is say their name, and everyone knows that we are talking about one of Canada's most iconic bands!
Blue Rodeo are ingrained in the very fabric of the Canadian songbook…dating back to their debut in 1987
And along the way have gained every award and accolade that can be bestowed on a band.
Their songs are like a visit from an old friend: "Try", "Diamond Mine", "Rose Coloured Glasses", "Till I Am Myself Again", "Lost Together", "5 Days In May", "Hasn't Hit Me Yet" and still ever evolving and creating wonders new favourites.
We have been lost together for 19 months … What a strange and beautiful evening this will be.
THE TREWS ACOUSTIC TRIO
Be it electric, or be it acoustic…no one rocks harder, with more soul shaking passion, than Nova Scotia's:  The Trews
An Empire favourite fo many years, these guys leave it all on the stage every performance!
From party anthems like "Not Ready To Go", to their stirring ode to our fallen, "Highway Of Heroes", The Trews never disappoint!
The perfect pairing, to a perfect night!
---
The Empire will be following COVID rules and polices in place at the time of empire WELCOME HOME weekend
Face masks are required for all those in attendance.  Mask must be worn whenever moving about the concert venue and may only be removed if you are eating or drinking
Face masks must fully cover the mouth and the nose
Entry will be REFUSED if attendee is not wearing a face mask
Costume masks are not allowed
Proof of vaccination is not required, as per the guidelines set out by the Ontario government reopening plan for outdoor gatherings
Physical social distancing in line ups must be followed
Hand sanitization stations on site
Concert venue is cash free – debit/credit cards only
If you are feeling ill or have symptoms associated with COVID prior to the concert, it is recommended that you do NOT attend.  Please visit this link for self-assessment if you were potentially exposed to COVID-19:   https://covid-19.ontario.ca/self-assessment/
Subject to change
---
For accessible seating please call the box office 613-969-0099 ext. 1