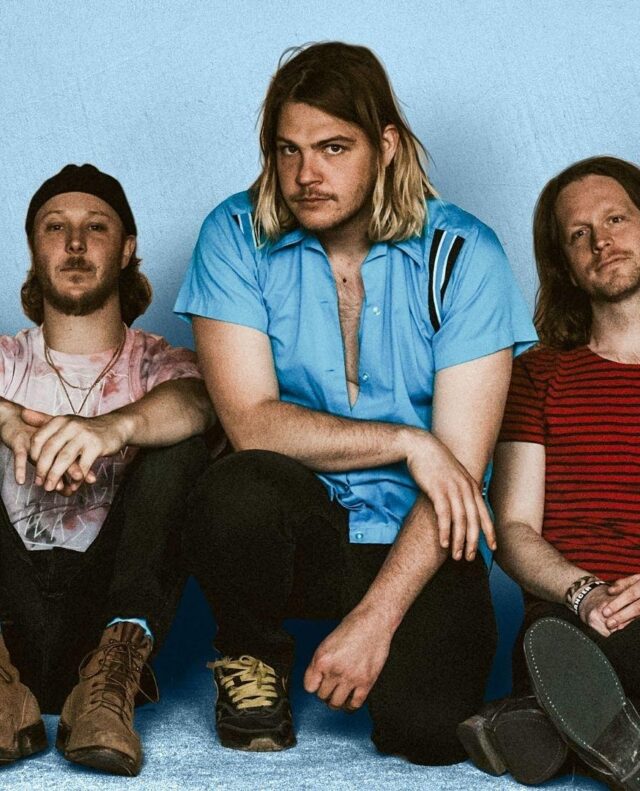 On Stage / Rock
Empire Rockfest – The Glorious Sons + The Blue Stones + Jake Clemons Band
July 16 - 7:00 PM
Centre Stage Standing - $79.00 + taxes and fees - closest to stage General Admission Standing - $59.00 + taxes and fees
---
Outdoors at empire square, 353 front st., downtown belleville
THE GLORIOUS SONS
Brett Emmons – vocals, guitar, harmonica, keys Jay Emmons – guitar, vocals Chris Koster – guitar, vocals Adam Paquette – drums, vocals Josh Hewson – piano, guitar
From their very start, The Glorious Sons have achieved the near impossible by sounding both familiar and unprecedented, offering a bold new idea of what it means to be a rock 'n' roll band in the modern era. Fronted by brothers Brett and Jay Emmons, the Kingston, ON-based quintet have resolutely manifested all of rock 'n' roll's most positive principles – creativity and adventure, energy and expression, unbridled individuality and spirit of community. The past decade saw the band unleash three remarkable studio albums fueled by immense ambition and strikingly emotive songcraft, their stadium-sized hooks ringing out with an ardent, impassioned spirit that earned them two #1 Rock airplay smashes in the US and thirteen consecutive top 10 Rock radio hits in Canada, and achieving US breakthrough status, reaching #1 on Billboard's "Mainstream Rock" chart!
Like any rock 'n' roll band worth its salt, The Glorious Sons spent most of their time on the road, lighting up sold out crowds on an ever-growing series of headline tours, support runs, and show stopping festival sets, even a pair of unforgettable stadium gigs supporting The Rolling Stones!
Over the last two years covid pandemic, The Glorious Sons had built up a cache of more than 40 unreleased songs, evincing the band's immeasurable drive and ever-growing desire to push themselves towards something original and all their own.
"Lyrically, they're more explorative," Brett says. "The voice on them is something that I didn't ever tap into before. I don't really know how to explain these lyrics. There's more of a larger vision."
The Glorious Sons will further expand upon that wider perspective by – finally! – getting back on the road. The band plan to work off some of the ring rust with a few small room local residencies before the appropriately named Unfinished Business Tour sees them making up postponed dates in the US and Canada in 2022.
Their recent triumphant and sold out performance at Kingston's Leon's Center has definitely signaled that The Sons are indeed back in business!
As modern as tomorrow and yet wholly timeless, The Glorious Sons are determined to continue defying expectations and resisting easy pigeonholes.
"It's a constant journey and learning experience," says Brett Emmons. "You're always trying to change and improve yourself. One of my main things is to just keep our fans on their toes at all times. I don't want them ever to know who we are, ever. That's how you create a long career that's relevant and stays fresh for decades!
THE BLUE STONES
Windsor's The Blue Stones are Tarek Jafar (guitars/lead vocals) and Justin Tessier (percussion/backing vocals)
Together this electrifying two man band have woven a fabric of sound that weaves blues-rock with restrained, layered, hip-hop vibes ,with "songs that shimmers with such purity and truth – musically and lyrically – that you can't help but be swept up and carried off by"
The Blue Stones are a force!"
JAKE CLEMONS BAND
Recognized world wide for performing with Bruce Springsteen & The Street Band! Jake Clemons is one of the most passionate and compelling, singer songwriters / multi instrumentalists, on the scene today!
Jake also performs internationally with his own stellar band, to the delight and astonishment of his ever growing fan base!
---