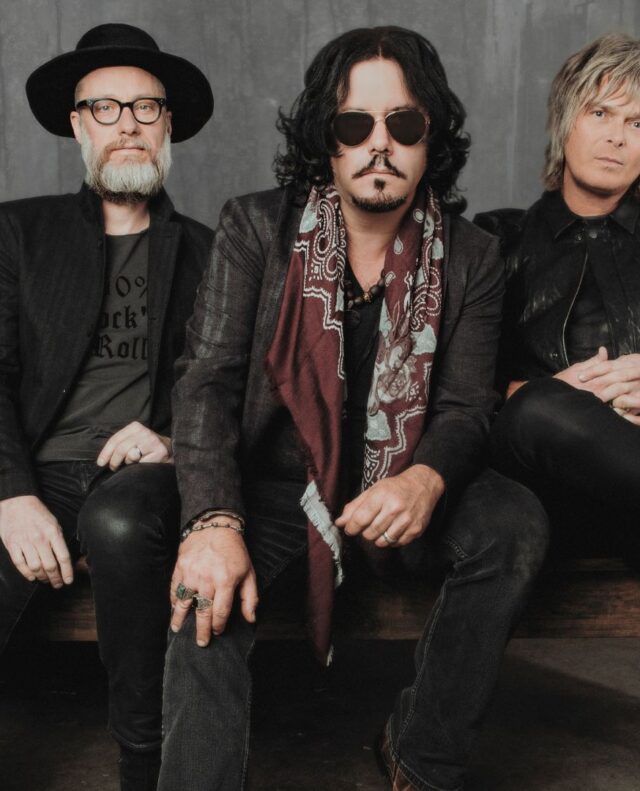 On Stage / Rock
Empire Rockfest – The Tea Party + Headstones + Crown Lands
July 15 - 7:00 PM
Centre Stage Standing - $54.00 + taxes and fees - closest to stage General Admission Standing - $34.00 + taxes and fees
---
Outdoors at empire square, 353 front st., downtown belleville
THE TEA PARTY
With a career spanning over twenty years and eight major-label releases, The Tea Party, composed of Jeff MarDn, Jeff Burrows, and Stuart Chatwood, have successfully gained fans on a worldwide level, selling over 1.6 million records worldwide. In addition, they have toured a countless number of shows throughout Canada, the United States, Europe and Australia. Much of the band's success can be aIributed to their phenomenal stage presence and impeccable artstry and musicianship, with a wide variety of instruments and sound textures.
On his writing process, for their iconic album "The Ocean At The End" album,Jeff MarDn declares:
"It's a rock n' roll record. We started the writng process in Australia in Byron Bay, we were having fun and not over-thinking it anymore.
What do you guys want to do? 'Rock!" 'Okay, let's go!"
HEADSTONES
Canadian punk-rock band Headstones, formed in Kingston, Ontario in 1987, carrying a similar attitude to Iggy Pop and Henry Rollins, Hugh Dillon led members Trent Carr and Tim White into becoming a band synonymous with the real Canadian road-worn punk, touring their anti-social behaviour across the country to rough and restless fans.
They signed to MCA Records (now Universal Music Group) in 1993 & within a couple of years, the band had solidified itself as a commercial force in the music industry, dominating the charts and airwaves with hits off 1996's gold-selling album Smile and Wave.
Their achievements soon culminated, when the band received Juno Award nominations for Best Group and Best Rock Album that same year. For Your Nightmares in 2000 and The Oracle of Hi-Fi in 2002. The band officially
Fast forward through their many years of career adventures, 2018 marked the 25th Anniversary of their first album Picture Of Health.
During the world wide covid pandemic, Hugh Dillon devoted his time and energy to his acting career.
Dillon's list of on-screen roles has continued with Academy Award nominated director Tayler Sheridan's Paramount Network series Yellowstone. Starring Kevin Costner. He is currently co-creator and Executive Producer alongside Sheridan, on Paramount Network's straight to series Mayor of Kingstown, starring Jeremy Renner and Dianne Wiest.
CROWNLANDS
You can spend your entire life chasing hits, but then when you're your truest self, people really come out to support you," says Kevin Comeau of the powerhouse Canadian duo Crown Lands. "When you just let you be you and let your freak flag fly, all of a sudden you get the biggest fan response, the biggest press, people coming out of the woodwork saying 'This is the kind of music I love!'"
In the spring, Crown Lands—Comeau (guitar, bass and keys) and Cody Bowles (vocals and drums)—broke through with two songs that returned them to their prog-rock roots and pointed the way to a limitless future.
Internationally heralded…Crown Lands are recognized as one of the planets fastest rising bands!
---