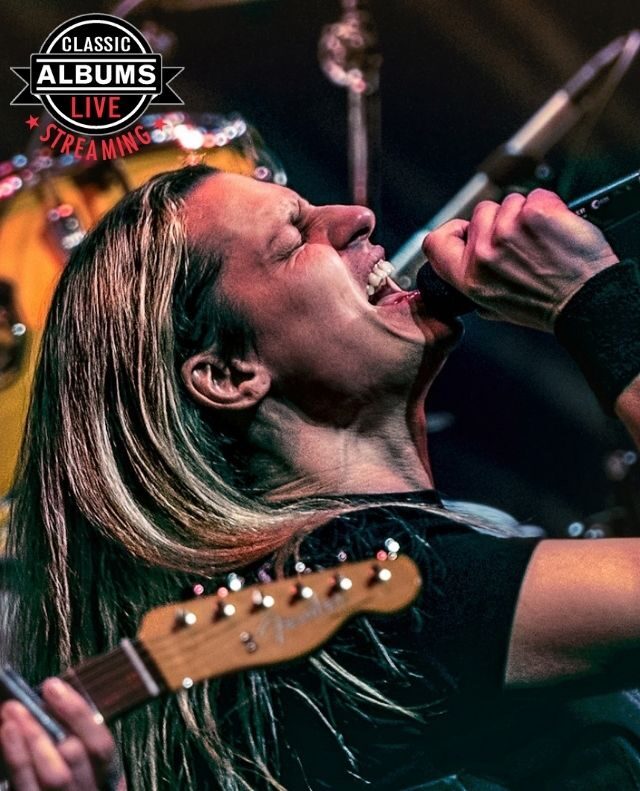 On Stage / Live Stream
Classic Albums Live – The Who Who's Next
Live Streaming until November 3rd
November 3 - 8:00 PM
Watch LIVE STREAM On Line (all donations greatly appreciated)
Watch Stream
---
The bridge between "Tommy" & "Quadrophenia"…."WHO'S NEXT" released in 1971, is considered by many to be The Who's finest hour!
This stellar collection of songs from Peter Townshend's the never completed "Lifehouse" project…exemplify the band at the height of their power and grace!
From the epic fury of "Won't Get Fooled Again" to the tenderness of "The Song Is Over", through the veiled power of "Behind Blue Eyes" to the majesty of "Baba O'Riley"
Classic Albums Live perform "WHO'S NEXT": Note For Note & Cut For Cut!
Note for Note & Cut for Cut
---
THIS SHOW HAS A LIMIT OF 50 TICKETS
TICKETS ARE AVAILABLE ON LINE IN PAIRS ONLY
IF YOU WISH TO PURCHASE A SINGLE TICKET OR LARGER GROUP OF TICKETS PLEASE CALL THE BOX OFFICE AT 613-969-0099 Ext. 1 BETWEEN 11AM-1PM MON – FRI.
PLEASE NOTE: FACE MASKS ARE REQUIRED TO ATTEND THE SHOW. SEATING IS ARRANGED TO ACCOMMODATE FOR SOCIAL DISTANCING. DO NOT ATTEND IF YOU ARE FEELING UNWELL OR HAVE BEEN IN CONTACT WITH SOMEONE WHO HAS TESTED POSITIVE FOR COVID-19.