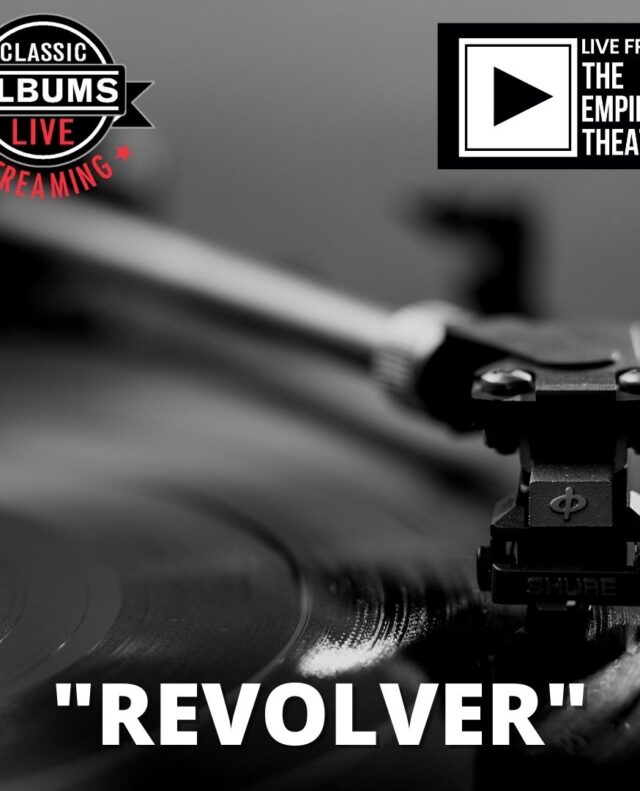 On Stage / Live Stream
Classic Albums Live – The Beatles' Revolver
Live Stream Concert REPLAY until December 8th
December 8 - 8:00 PM
Watch In Person (limit 50) or On Line
Watch Stream
---
REVOLVER…released in 1966, The Beatles were now in full flight, as the recording studio had become their permanent home…having stopped touring earlier that very year. This masterpiece would usher in an unparalleled succession of albums to follow…From the haunting orchestral beauty of "Eleanor Rigby", to the joyous celebration of childhood, that is "Yellow Submarine", to the continuing use of Eastern instrumentation on "Love You Too", through to their mind blowing experimental vision of "Tomorrow Never Knows"!
Classic Albums Live perform Revolver – Note for note. Cut for cut.
---
IN PERSON 
THIS SHOW HAS A LIMIT OF 50 TICKETS
TICKETS ARE AVAILABLE ON LINE IN PAIRS ONLY
IF YOU WISH TO PURCHASE A SINGLE TICKET OR LARGER GROUP OF TICKETS PLEASE CALL THE BOX OFFICE AT 613-969-0099 Ext. 1 BETWEEN 11AM-1PM MON – FRI.
PLEASE NOTE: FACE MASKS ARE REQUIRED TO ATTEND THE SHOW. SEATING IS ARRANGED TO ACCOMMODATE FOR SOCIAL DISTANCING. DO NOT ATTEND IF YOU ARE FEELING UNWELL OR HAVE BEEN IN CONTACT WITH SOMEONE WHO HAS TESTED POSITIVE FOR COVID-19.
---
ON LINE
Supporting Musicians, Crews, Venue. Donations greatly appreciated.
If You Are Able, Hit The TIP JAR:
Canada/US/International
Canada E-Transfer
[email protected]
By Phone:
11am-1pm Mon-Fri
1-613-969-0099