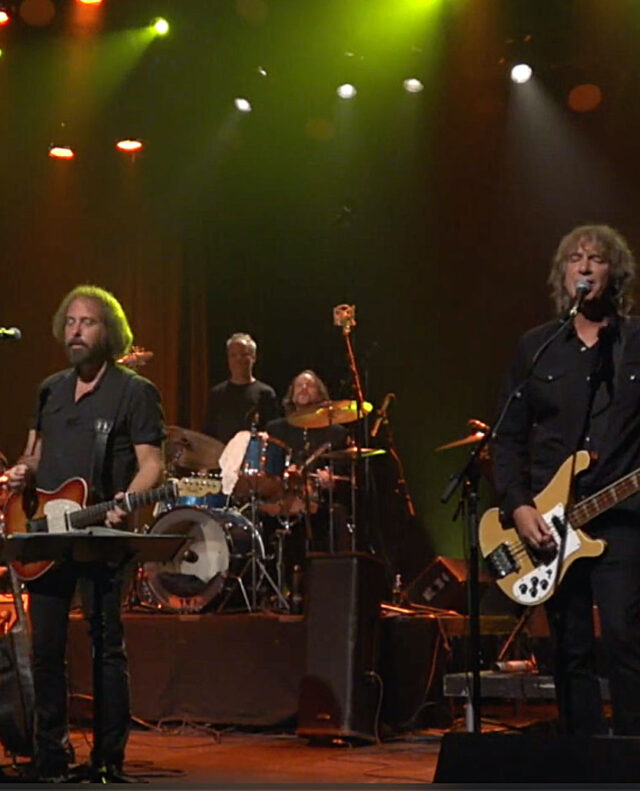 On Stage / Live Stream
Classic Albums Live – Let It Be
Live Stream Concert TONIGHT @ 8 p.m.
November 25 - 8:00 PM
Watch In Person (limit 50 people) or On Line
Watch Stream
---
ON LINE
Supporting Musicians, Crews, Venue. Donations greatly appreciated.
If You Are Able, Hit The TIP JAR:
Canada/US/International
Canada E-Transfer
CalTips@TheEmpireTheatre.com
By Phone:
11am-1pm Mon-Fri
1-613-969-0099
---
The Beatles' "Let It Be" was released in 1970, marking the final release of the band's career.
Though not their last album recorded, the project was shelved for a year while, as the band disagreed on how to re-mix it's production.
Let It Be contains many of the Beatles most iconic songs: from the title track to "The Long And Winding Road", "Across the Universe", "I Me Mine", "Two Of Us" and tracks from their historic rooftop live mini-concert, featuring "I've Got A Feeling", "Dig A Pony" & "Get Back"!
Classic Albums Live will perform "Let It Be", note for note & cut for cut!
---
IN PERSON
THIS SHOW HAS A LIMIT OF 50 TICKETS
TICKETS ARE AVAILABLE ON LINE IN PAIRS ONLY
IF YOU WISH TO PURCHASE A SINGLE TICKET OR LARGER GROUP OF TICKETS PLEASE CALL THE BOX OFFICE AT 613-969-0099 Ext. 1 BETWEEN 11AM-1PM MON – FRI.
PLEASE NOTE: FACE MASKS ARE REQUIRED TO ATTEND THE SHOW. SEATING IS ARRANGED TO ACCOMMODATE FOR SOCIAL DISTANCING. DO NOT ATTEND IF YOU ARE FEELING UNWELL OR HAVE BEEN IN CONTACT WITH SOMEONE WHO HAS TESTED POSITIVE FOR COVID-19.