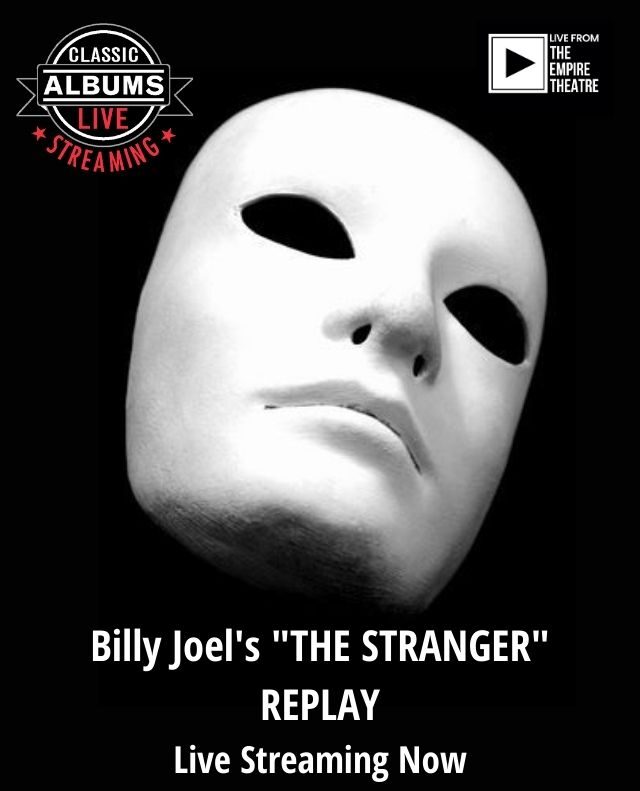 On Stage / Live Stream
Classic Albums Live – Billy Joel's, The Stranger REPLAY
Live Stream REPLAY until April 6th
April 6 - 12:30 PM
CAL - Billy Joel's, The Stranger REPLAY
Watch Stream
---
ON LINE
Supporting Musicians, Crews, Venue. Donations greatly appreciated.
If You Are Able, Hit The TIP JAR:
Canada/US/International
Canada E-Transfer
[email protected]
By Phone:
11am-1pm Mon-Fri
1-613-969-0099
---
Billy Joel's The Stranger, released in 1977 not only skyrocketed him into worldwide stardom, but remains too many fans, his finest hour!
The songs have become radio staples and continue to be forever included in Billy Joel's live concerts.
From "Movin' Out (Anthony's Song)" & "Only The Good Die Young", to "Just The Way You Are" & "She's Always A Woman", to his cinematic masterwork "Scenes From An Italian Restaurant", the title track…and more!
Experience this landmark album as Classic Albums Live performs it, Note For Note & Cut For Cut!!