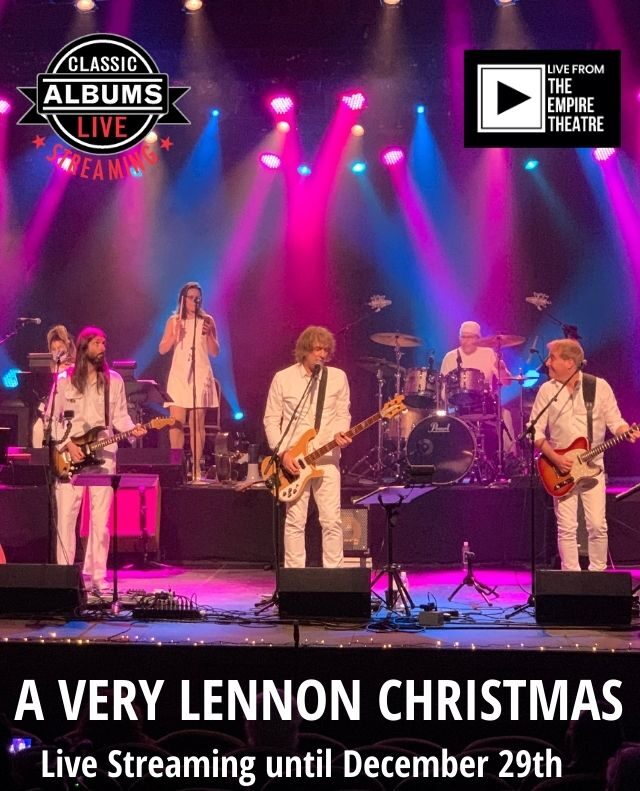 On Stage / Live Stream
Classic Albums Live – A Very Lennon Christmas
Live Stream Concert REPLAY
December 29 - 8:00 PM
Watch On Line until December 29th
Watch Stream
---
ON LINE
Supporting Musicians, Crews, Venue. Donations greatly appreciated.
If You Are Able, Hit The TIP JAR:
Canada/US/International
Canada E-Transfer
[email protected]
---
Classic Albums Live channels the beauty and wisdom of John Lennon's music and performs the best of it live on stage; Note for note – cut for cut.
The show also features a surprise in the CAL dress code – a stark departure from the formal black clothing.
Series founder, Craig Martin, says the show is a joyous event, "There's something about John's music that brings us all together.
Wrapping everything up with a Christmas ribbon seemed like a fun fit.