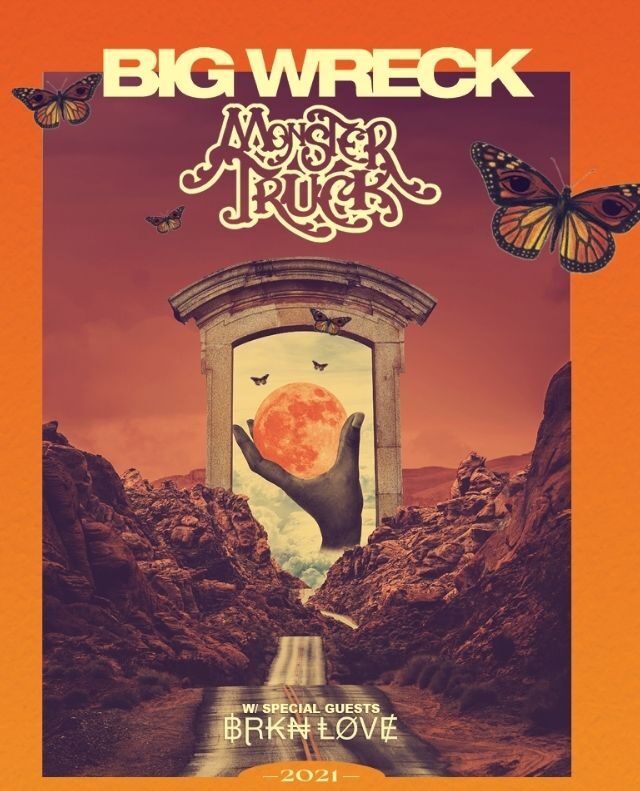 On Stage / Rock
BIG WRECK & MONSTER TRUCK
with special guests Brkn Love
December 2 - 7:30 PM
December 6 - 7:30 PM
$59.00 - $69.00 + taxes and fees
---
IMPORTANT Patron COVID Information:
The Empire Theatre is subject to all provincial and public health guidelines in place at the time of each concert.
Currently, in accordance with Ontario guidelines, all patrons must show proof of COVID-19 double vaccination to be permitted entry into the facility.
Face masks are required for all those in attendance and must be worn whenever moving about the venue and may only be removed if you are eating or drinking and then put back on.
---
BIG WRECK
Formed in in the mid-'90s, Big Wreck remains one of the highest regarded rock bands in Canada, and music fans around the world know them as one of the most prolific groups on earth. With dozens of songs landing in the top 40 at rock radio, platinum albums, and millions of tickets sold, the band is excited to be releasing their seventh studio project this year, being co-produced by Ian Thornley and Eric Ratz. The band remains a constant at rock radio, and each new release is further proof that Big Wreck's music continues to evolve, while remaining accessible to the 'every fan'. A dive into Big Wreck's catalogue brings you on a journey of musical tastes. Fans of straight up rock will lean into tracks like the #1 Hit, "Albatross", "The Oaf", and "That Song", and guitar driven purists can find refuge in deep cuts like The Arborist, Control, and Skybunk Marche.
Their is a new energy in Big Wreck that hasn't been seen before, and with new music on the horizon, the band is set to embark on the biggest chapter of their career.
---
MONSTER TRUCK
It doesn't get much heavier than Monster Truck!
Playing loud-and-proud hard rock, that mixes strutting '70s-style arena sounds with a dash of grunge-era sneer, Monster Truck were formed in Hamilton, Ontario in 2009.
They won the 2013 Juno Award for Breakthrough Group Of The Year!
They have been rocking acclaimed international festivals ever since!
Monster Truck's anticipated new album ,"TRUE ROCKERS", is out now!
---
BRKN LOVE
Amplifiers still blare out of suburban garages everywhere. Guitars, drums, and bass still translate the emotion and energy of a generation better than anything. No matter what prevailing opinion may be, rock music still maintains its foothold just behind the pop culture curtain—as if in the wings waiting to return.
BRKN LOVE represent a new era for rock music that's as powerful as it is emotional.