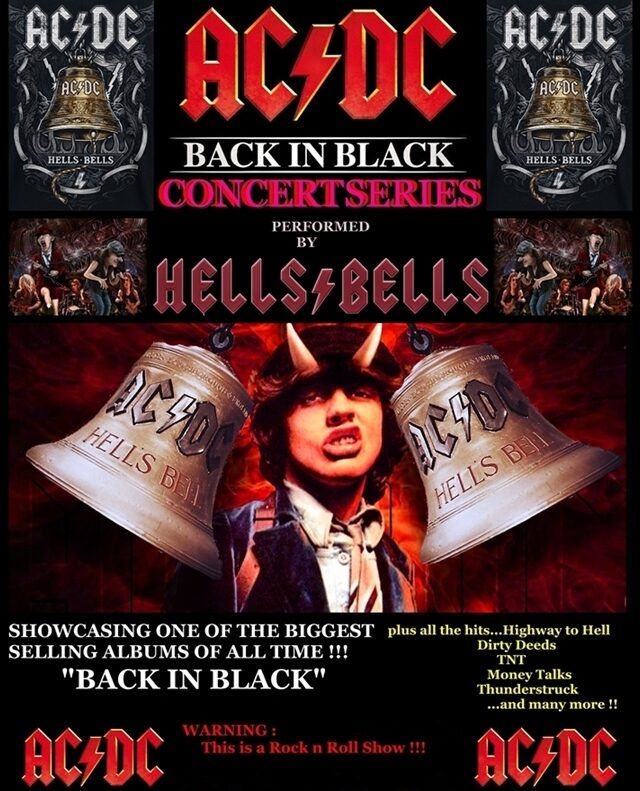 On Stage / Heavy Metal
AC/DC – Back in Black Concert Series – Performed by HELLS BELLS
November 12 - 7:30 PM
AC/DC – Back in Black Concert Series – Performed by HELLS BELLS
---
Hells Bells were formed in 1994 in Toronto Ontario and are the longest touring tribute to AC/DC in the world.They have performed over 1500 shows across Canada and the US. This show is a MUST SEE, with visual effects and stunning reproduction of the music and attitude of AC/DC… SEEING IS BELIEVING !!                                          
Showcasing one of the biggest selling albums of all time ..'BACK IN BLACK' ..front to back..beginning to end !! Plus all the hits – Highway to Hell , Dirty Deeds , TNT , Money Talks , Thunderstruck and many more !!
THIS IS AN ELECTRIFYING ROCK SHOW THAT YOU DON'T WANT TO MISS !!
---