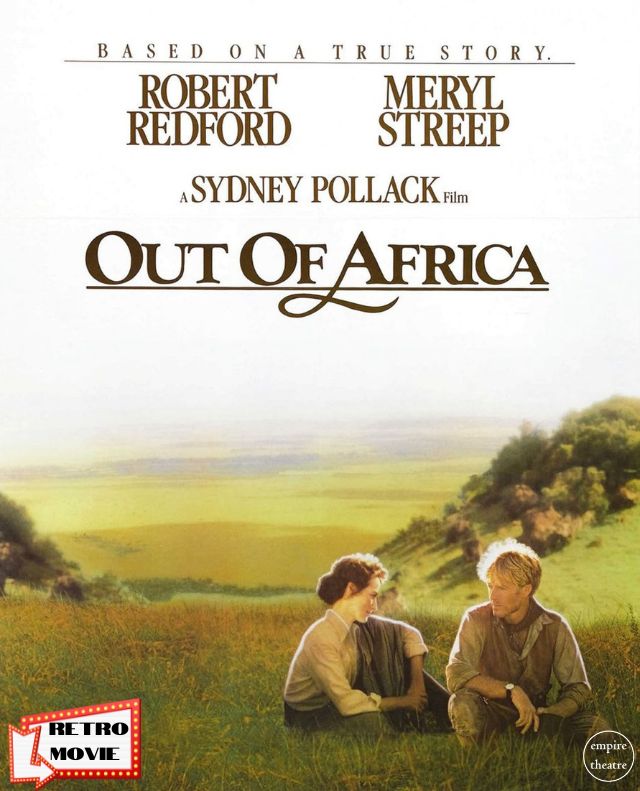 On Screen / Biography
RETRO MOVIE – Out of Africa
Retro price $4.43 + taxes and fees
---
Initially set on being a dairy farmer, the aristocratic Karen Blixen travels to Africa to join her husband, Bror, who instead spends their money on a coffee plantation. After discovering Bror is unfaithful, Karen develops feelings for hunter Denys, but realizes he prefers a simplistic lifestyle compared to her upper class background. The two continue on until a series of events force Karen to choose between her love and personal growth.
Cast: Meryl Streep, Robert Redford, Klaus Maria Brandauer, Michael Kitchen, Malick Bowens
Genre: Biography, Drama, Romance
Runtime: 2 hrs. 40 mins.
Rating: PG
---