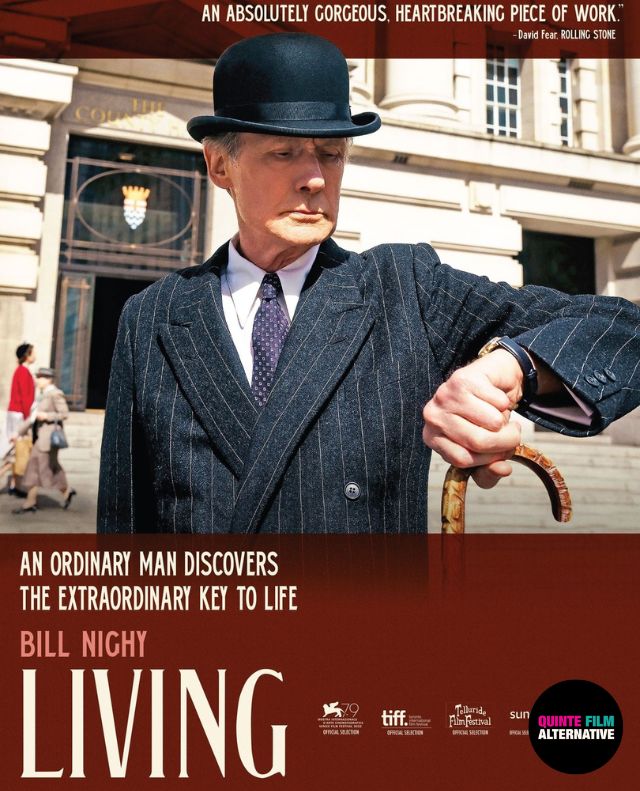 On Screen / Drama
Quinte Film Alternative – Living 7pm
$12.00 incl. taxes and fees
---
UK 2022 – Rating PG – 1 hr 35 min.
CAST: Bill Nighy, Amiée Lou Wood, Alex Sharp, Adrian Rawlins
LIVING asks: "Is the life I'm living inconsequential?" In this British adaptation of IKURU by Akira Kurosawa, the plot turns on a dire diagnosis for Mr. Williams (Nighy). Obscured within a public works office, one decision and one small act spin and ripple out becoming a celebration for Mr. Williams, his colleagues and his community.
---