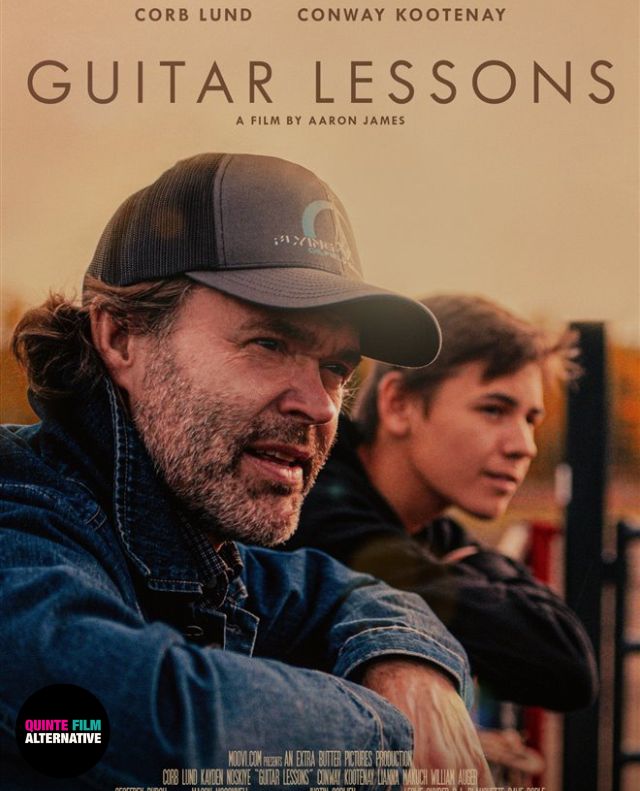 On Screen / Comedy
Quinte Film Alternative – Guitar Lessons 2pm
$12.00 incl.taxes and fees
---
Canada 2022 – Rating PG – 1 hr 41 min.
Cast: Corb Lund, Kaden Noskiya, Roseanne Supernault
An old guitar surfaces in a small Alberta town. It's an inheritance from a dead father to his 15 year old son. Unexpectedly, the Metis boy decides he should learn to play it and chooses as his teacher a reluctant oil field contractor whose past may include a stint in a rock band. The unlikely duo find the lessons both open and reset their lives.
---