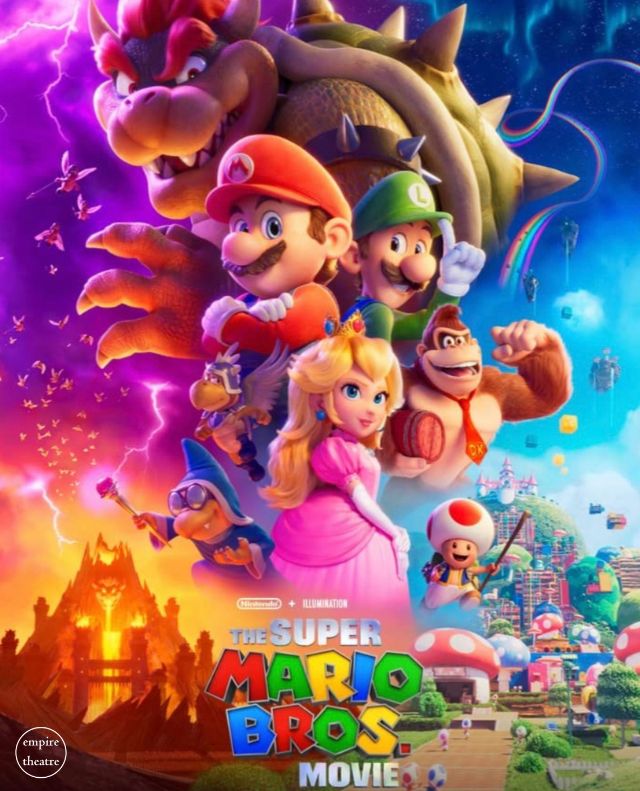 On Screen / Family
MOVIE – Super Mario Bros
Admission (14+) $9.74 + taxes and fees, Kids (3-13) $4.43 + taxes and fees
---
With help from Princess Peach, Mario gets ready to square off against the all-powerful Bowser to stop his plans from conquering the world.
Starring: Mario (Chris Pratt-voice), Princess Peach (Anya Taylor-Joy-voice), Luigi (Charlie Day-voice), Bowser (Jack Black voice), Toad ( Keegan-Michael Key-voice), Donkey Kong (Seth Rogan-voice)
Genre:: Kids & family, Comedy, Adventure, Animation
Rating: PG
Runtime: 1 hr. 32 mins.
---