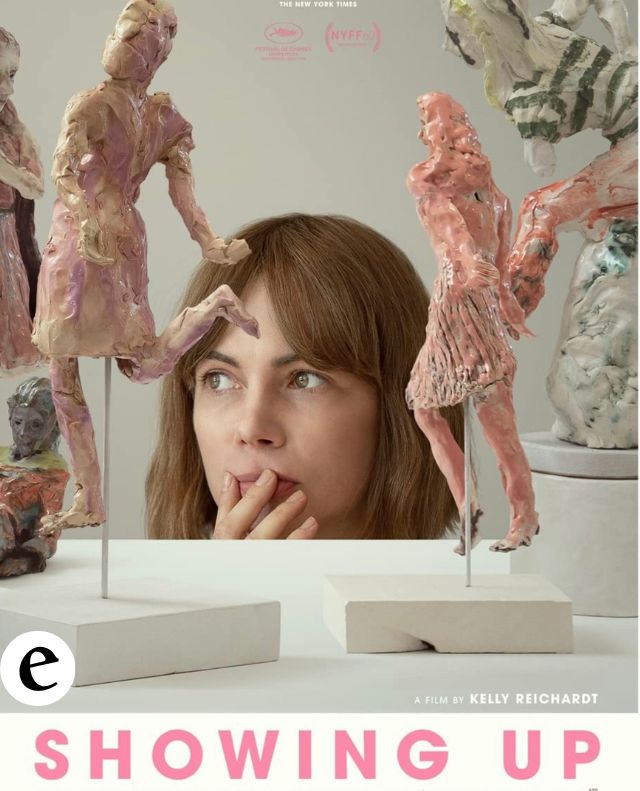 On Screen / Drama
MOVIE – Showing Up
Showing Up
---
A sculptor preparing to open a new show must balance her creative life with the daily dramas of family and friends, in Kelly Reichardt's vibrant and captivatingly funny portrait of art and craft.
Starring: Michelle Williams, Hong Chau, Maryann Plunkett, John Magaro, Andre` 3000, Judd Hirsch
Genre: Drama/Comedy
Runtime: 1 hr. 48 mins.
Rating: PG
---