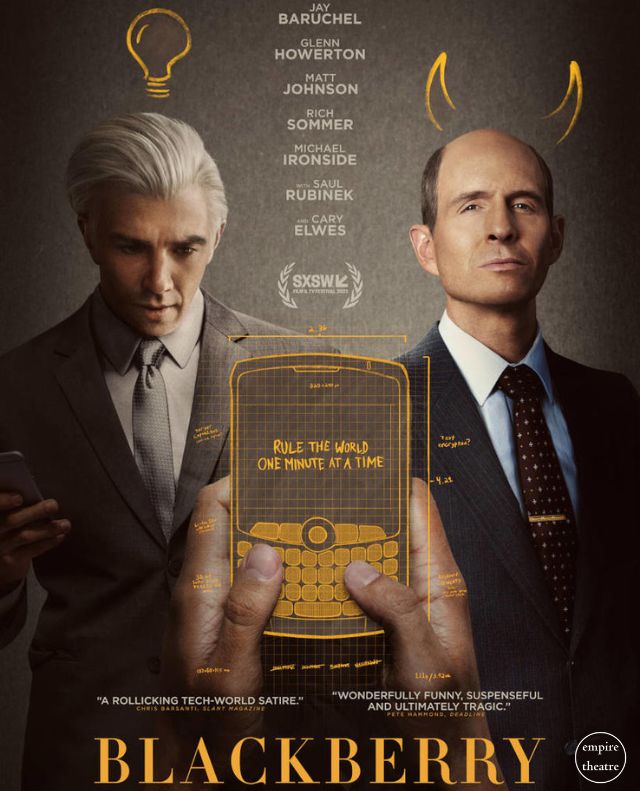 On Screen / Drama
MOVIE – Blackberry
$9.74 + taxes and fees
---
'BlackBerry' tells the story of Mike Lazaridis and Jim Balsillie, the two men that charted the course of the spectacular rise and catastrophic demise of the world's first smartphone.
Starring: Jay Baruchel, Glenn Howerton, Matt Johnson, Rich Sommer, Michael Ironside, Martin Donovan
Genre: Drama/Comedy/History
Rating: 14A
Runtime: 1 hr. 59 mins.
---