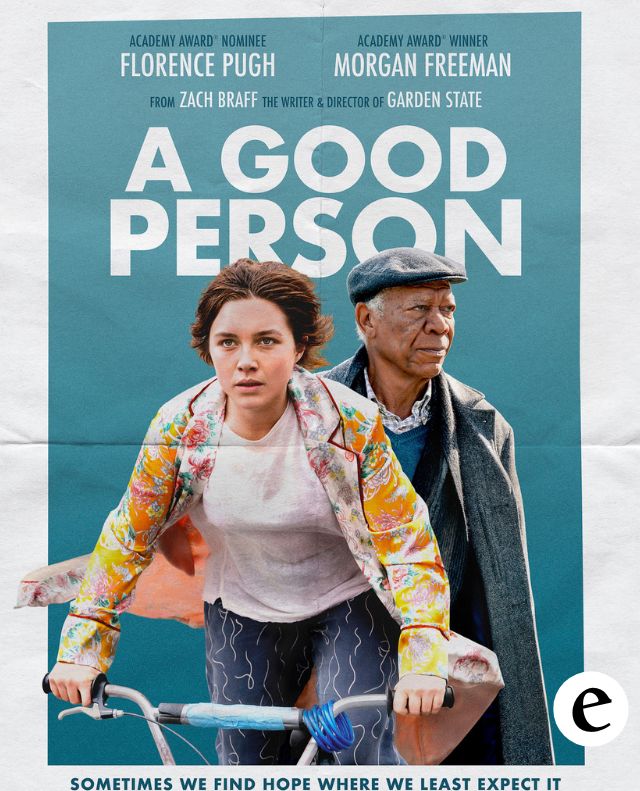 On Screen / Drama
MOVIE – A Good Person
$9.74 + taxes and fees
---
Daniel is brought together with Allison, the once thriving young woman with a bright future who was involved in an unimaginable tragedy that took his daughter's life. As grief-stricken Daniel navigates raising his teenage granddaughter and Allison seeks redemption, they discover that friendship, forgiveness, and hope can flourish in unlikely places.
Starring: Florence Pugh, Morgan Freeman, Molly Shannon, Zoe Lister Jones, Celeste O'Connor, Chinaza Uche
Genre: Drama
Runtime: 2 hrs. 5 mins.
Rating: 14A
---