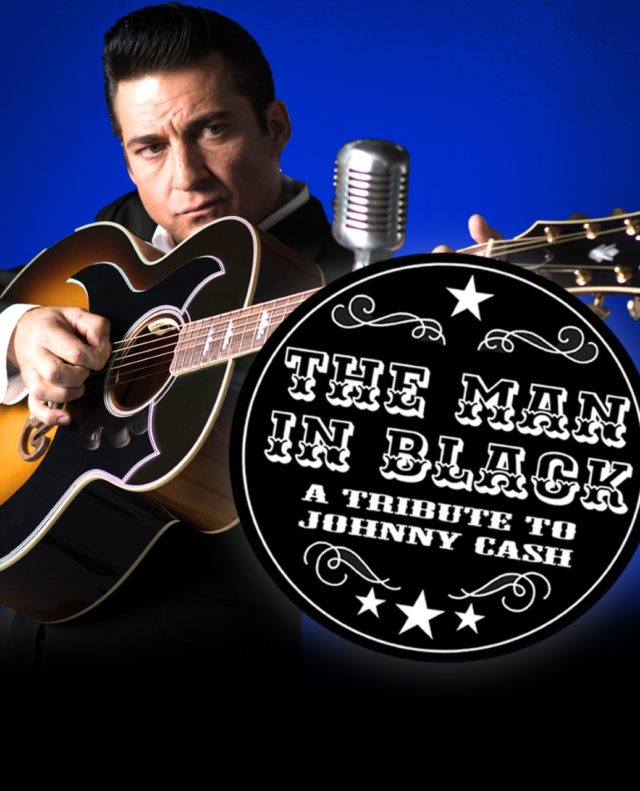 On Stage / Country
The Man in Black with Shawn Barker
RE-SCHEDULED to March 25th, 2021
March 25 - 7:00 PM
Paquette Productions presents The Man In Black - A Tribute to Johnny Cash starring Shawn Barker Yes, Shawn Barker is back!
Buy Tickets
---
*Due to the COVID-19 pandemic, Paquette Productions has re-scheduled THE MAN IN BLACK – A Tribute to Johnny Cash with Shawn Barker to THURSDAY, MARCH 25th, 2021*
Tickets will be honoured for the new date. 
Should you not be able to attend the new date, a refund will be offered.   Please contact the empire theatre box office 613-969-0099 ext. 1, by phone only, Monday to Friday 11 am to 1 pm.
If you purchased tickets through the box office, a refund will be issued directly, upon request.
If you purchased tickets on line,  contact the box office with your refund request.  In turn your name will be put on  a document  and submitted to Eventbrite on the deadline date.  Refunds will be issued by Eventbrite after the deadline date.
REFUNDS WILL BE ISSUED UNTIL MAY 25th ONLY.
Thank you for your understanding, as the empire strives to meet the challenges created during this time, keeping the health, safety and care of our community at the forefront.
Direct from Las Vegas. The Man In Black – A Tribute to Johnny Cash show is an accurate and energetic recreation of an American music icon. With his striking resemblance, spot on mannerisms and baritone voice, Shawn Barker embodies the character and spirit of Johnny Cash.
Shawn has performed his unmatchable Tribute to Johnny Cash all over the world touring in Australia, Europe, Canada and across the United States.
Accompanied by a live band, hear all of your favourite Johnny Cash hits: Folsom Prison, Ring of Fire, Boy Named Sue, Jackson, and Hurt, just to name a few.
This show brings the legend back to life onstage for the fans of today and the next generation.